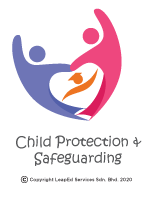 Child Protection & Safeguarding
---
We are an organisation committed to education transformation. As such, we are dedicated to upholding the safeguarding and welfare of all children and young people. Our framework is aligned to: United Nations conventions on Child Rights, Malaysian government legislation, international best practices by UNICEF and the United Nations Sustainable Development Goals.
---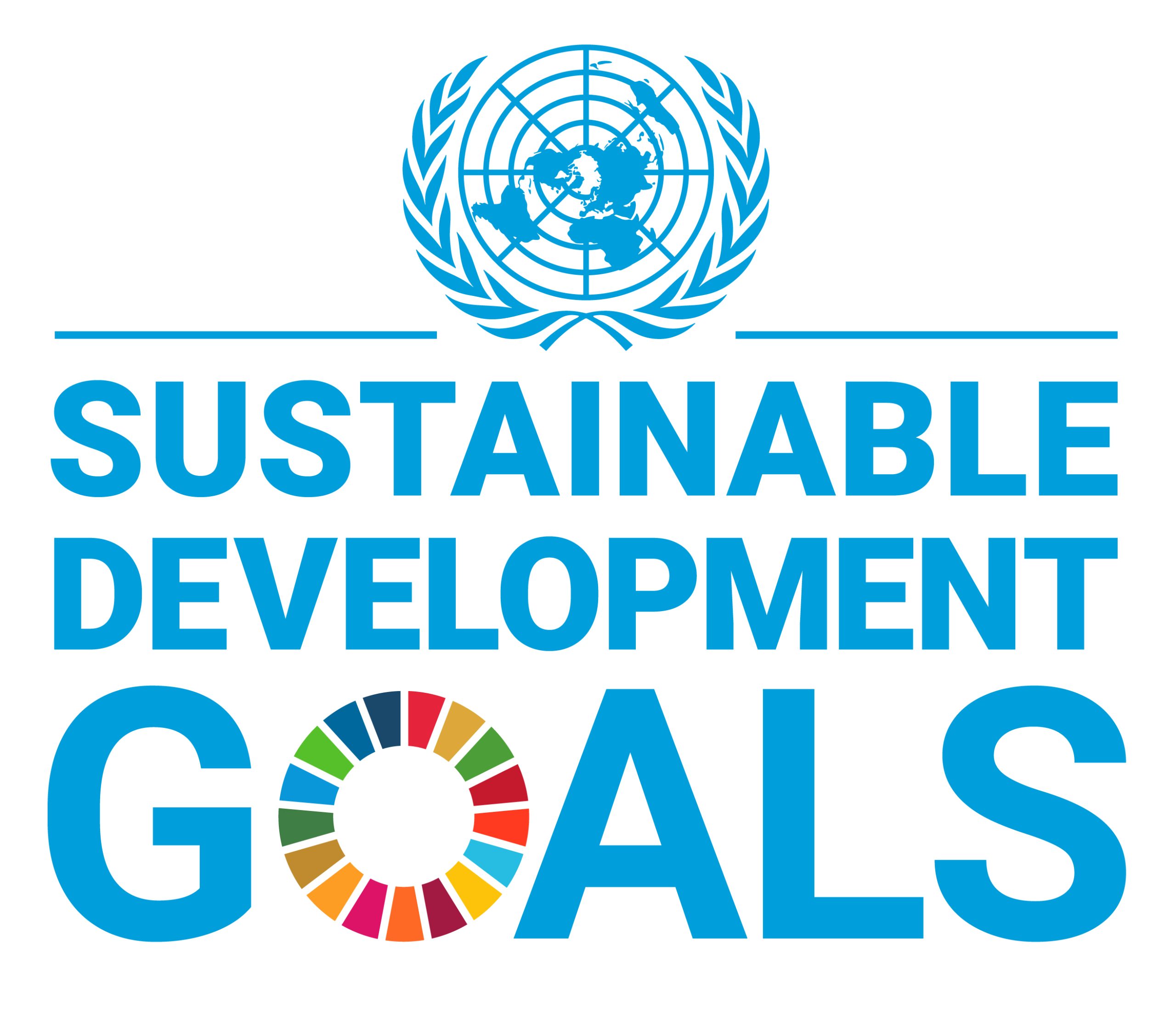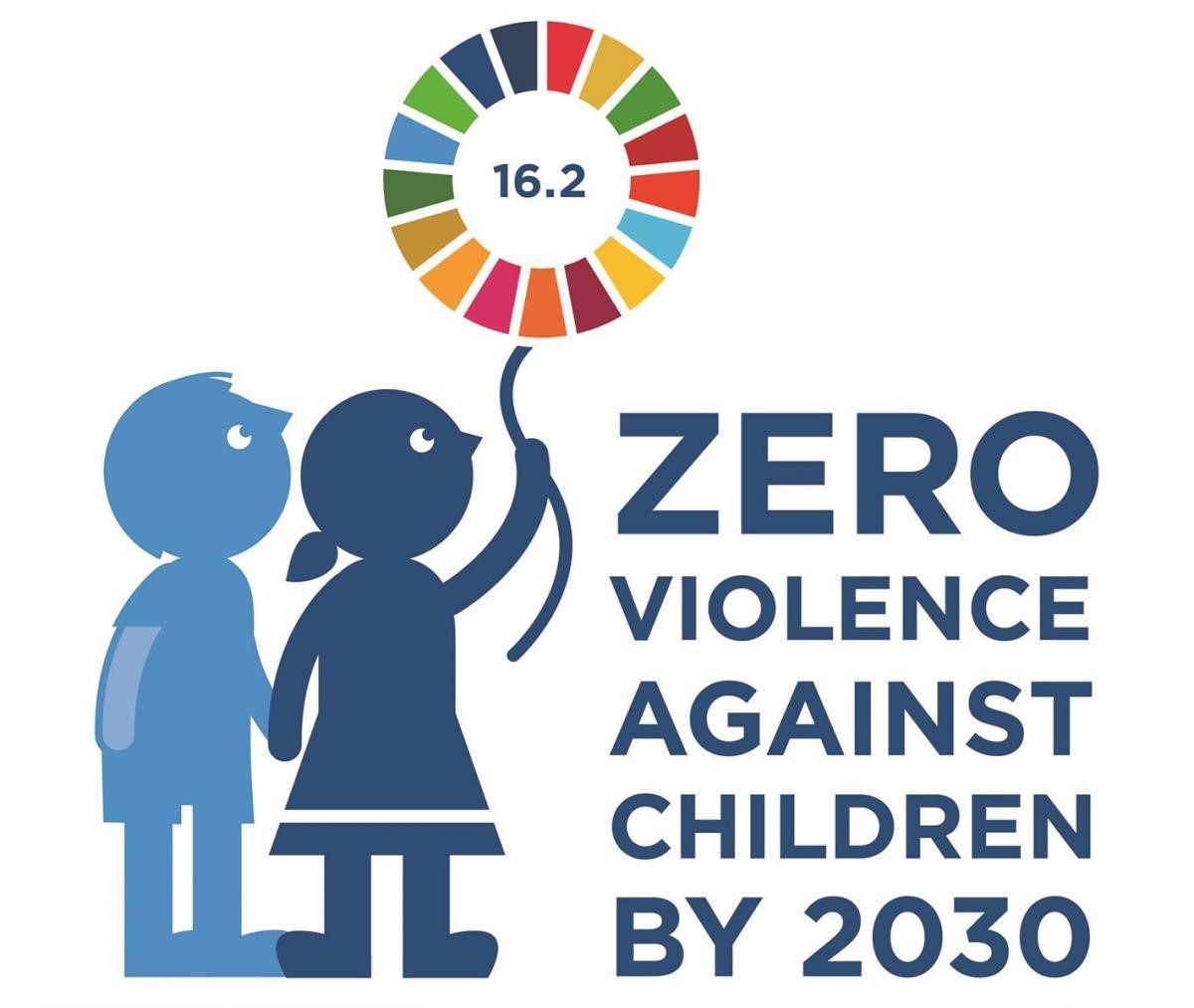 ---
---
At LeapEd, we believe all children have the right to a safe environment.
---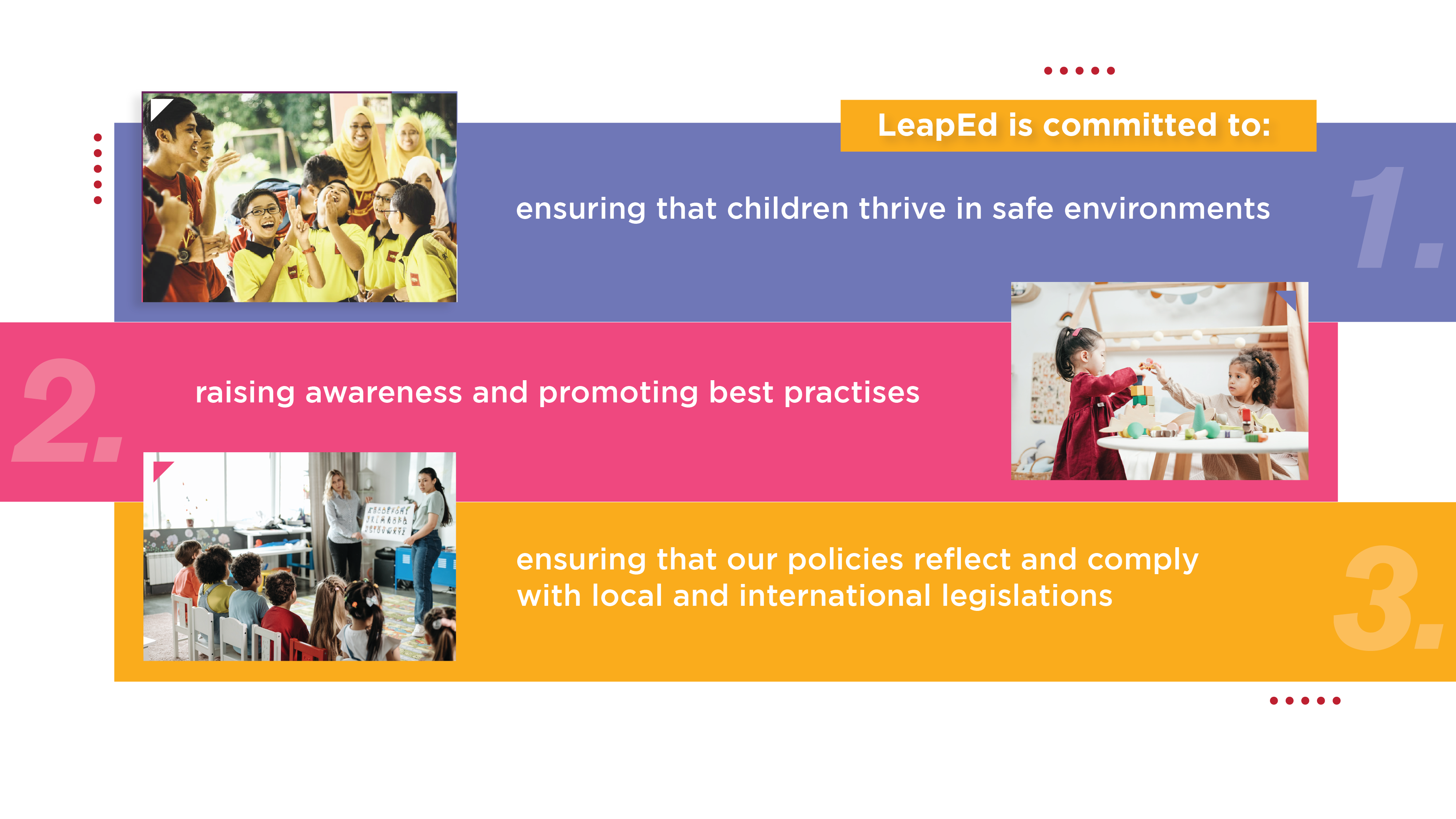 ---
Our policy, guidelines and procedures, guide us and our stakeholders on their roles and responsibilities: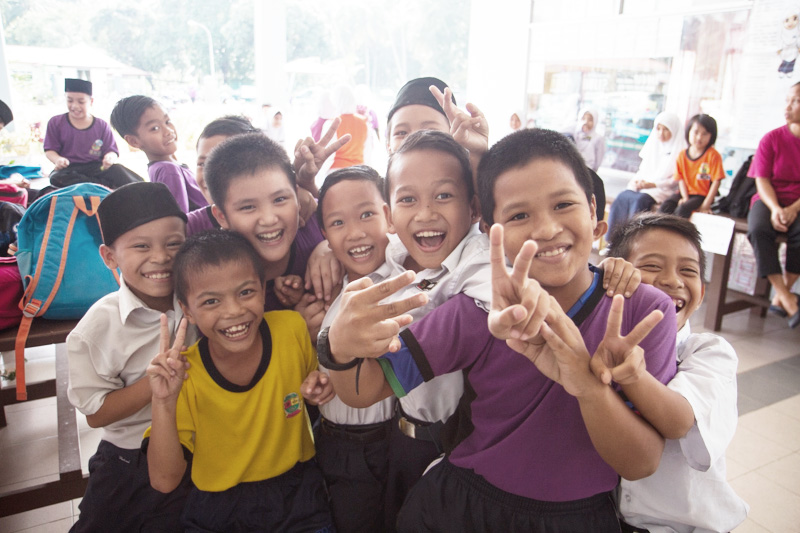 ---
It promotes and prioritise their safety and wellbeing via appropriate learning opportunities to recognise, identify and respond to signs of abuse, neglect and other safeguarding concerns.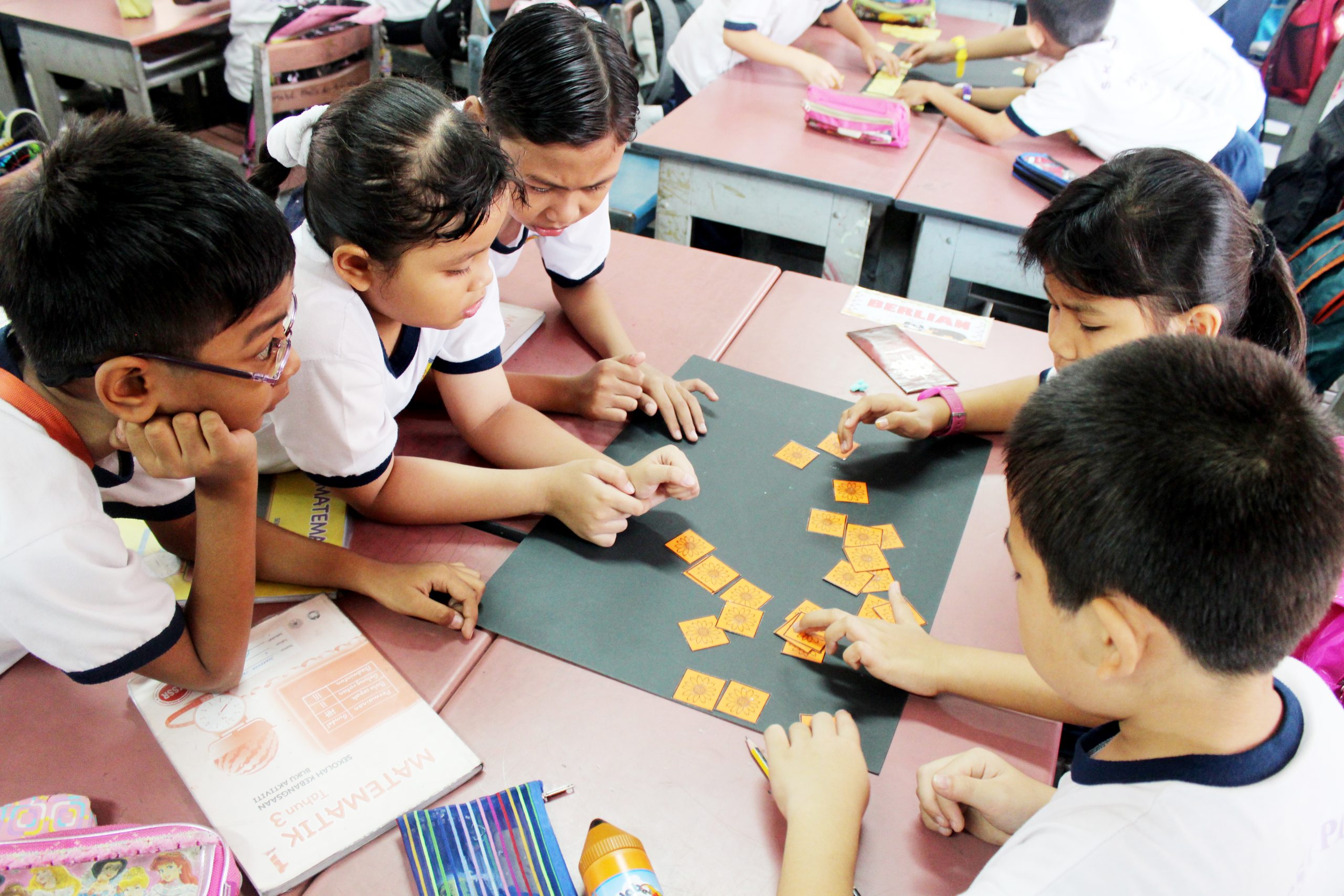 ---
It helps to create a child-safe organisation, promote the protection of children from abuse or exploitation and provide guidance and processes for handling allegations.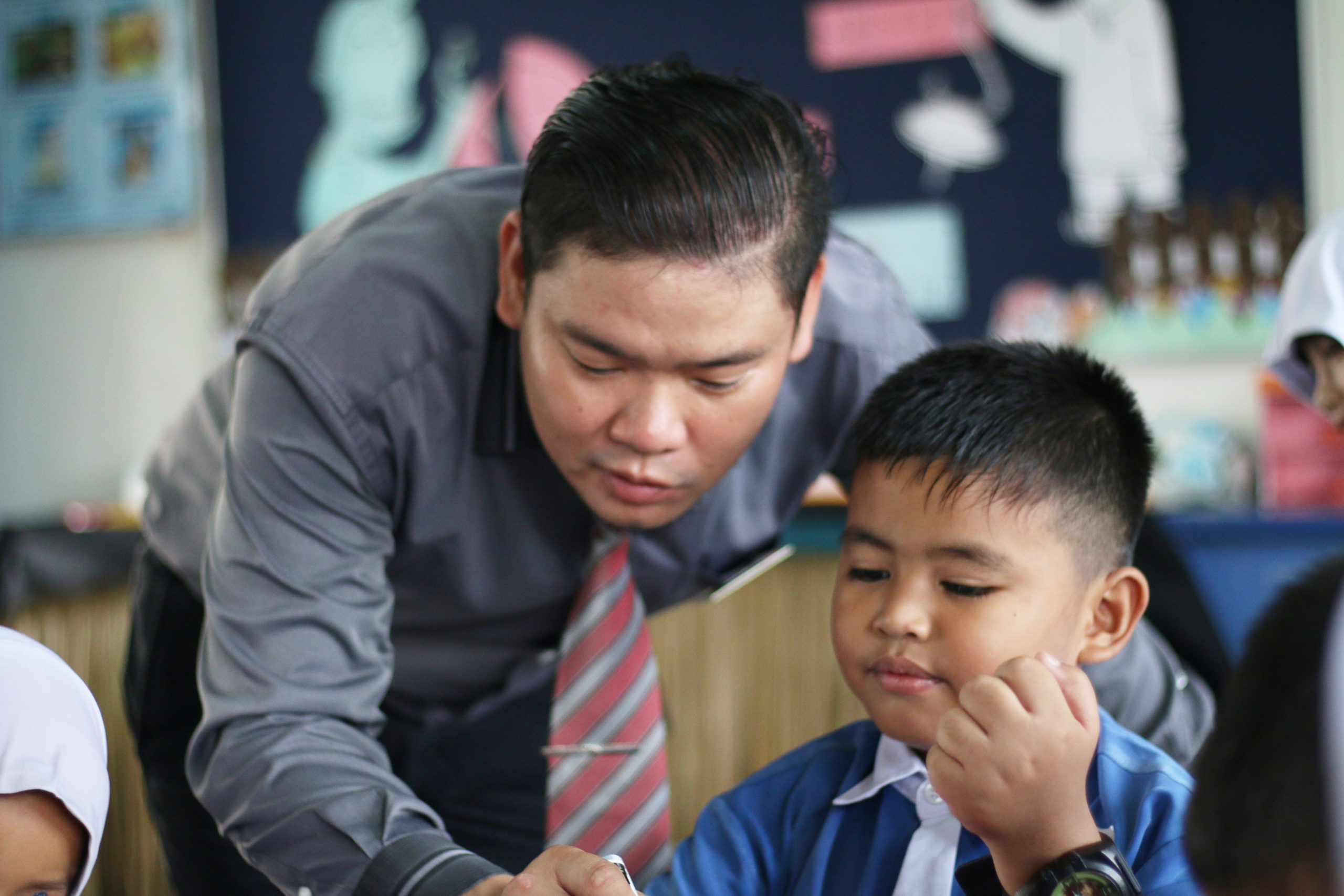 ---
Ongoing learning and collaboration with external agencies through partnerships, sharing and raising awareness in various forms from training, advocacy and external partnership.
---
---
Our decade of working in the Malaysian education system ensures our training provides contextually relevant best practice, alongside a deep working knowledge of the system. All our training:
---
Explains Malaysian Law and Standard Operating Procedures alongside International Best Practice.
Challenges harmful social and gender norms in a safe setting.
Advocates for a 'safe and enabling' School Environment by empowering those that work with children.
Here are links to the Malaysian agencies that are championing Child Protection and Safeguarding:
---
---
---
Resources & Further Reading
---
Here are some resources and further reading materials to help you understand more about Child Protection and Safeguarding Policies.
---
Interested to know more about protecting children?
---
Connect with us for consultancy and bespoke training on Child Protection and Safeguarding for your organisation.