Despite the decades of managing complexities and emotions, we were warmly greeted by the very experienced Madam Amy Bala - an advocate for social welfare in Malaysia. 
Having been the Vice-President of Persatuan Pekerja Sosial Malaysia or Malaysian Association for Social Workers (MASW), Madam Amy is an expert in dealing with juveniles and families revolving safeguarding and protection. 
As a qualified and trained social worker with 40+ years' experience, she has carved her footsteps in the Child Protection & Safeguarding arena. She has worked  with Jabatan Kebajikan Masyarakat (JKM) dealing with abandoned babies, abused children, drug addiction, sexual offences, and working with juveniles and families and other related agencies.  Now 70, with 10 years' experience on the panel for expert advisors in the juvenile court, she actively empowers communities through 'human service education'.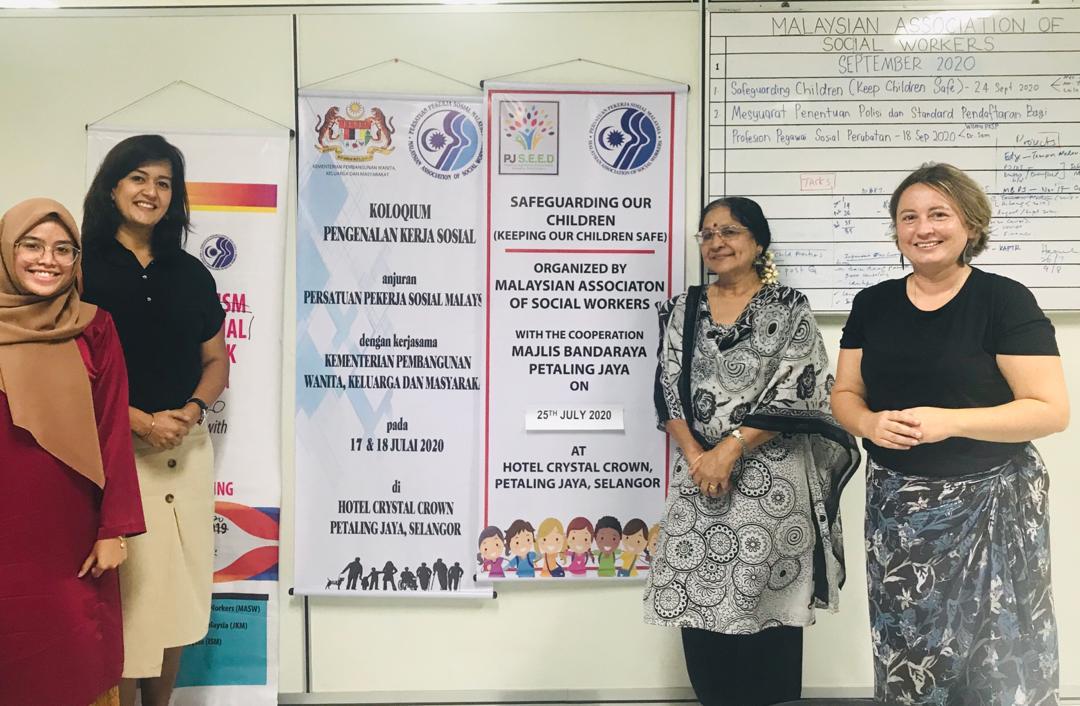 In exploring pathways forward in a pandemic landscape, LeapEd was looking for a platform for bouncing ideas and thoughts and connected with Madam Amy for a brainstorming session.  
Our dialogue was very much aligned to our common commitment towards improvement of Child Protection and Safeguarding in Malaysia.  
In our bounce off with Amy Bala we learnt: 
A 

culture of sensitivity and responsiveness that respects individuality is key

 

Adopting the least 

intrusive

 response to the presenting risk, with the core focus of supporting those in greater need

Proactive engagement when forming partnerships to prevent, detect and report neglect and abuse in an often 'grey' landscape is vital

 

Ensure accountability and transparency in safeguarding leadership

 

Child protection is everyone's concern and responsibility. Stronger communities build 

strong

 

children

 
Listen to Madam Amy Bala's perspectives here as she shares her thoughts on the increasing importance for active agency in social welfare. 
We look forward to welcoming Madam Amy for our upcoming knowledge sharing and training sessions. 
---