Creating a Platform for Educators to Share and Learn
---
In response to the recent spike of COVID-19 cases in Malaysia, #TeachMeetMalaysia (4) was held to bring support for teachers in this challenging time. During this session, five passionate teachers and a LeapEd's Education Advisor shared various challenges and solutions to improve students' online learning experiences.
The full discussion is available via this link: https://fb.watch/1PySC2InbR/ and below are some interesting snippets of the session.
Videos of #TeachMeetMalaysia
---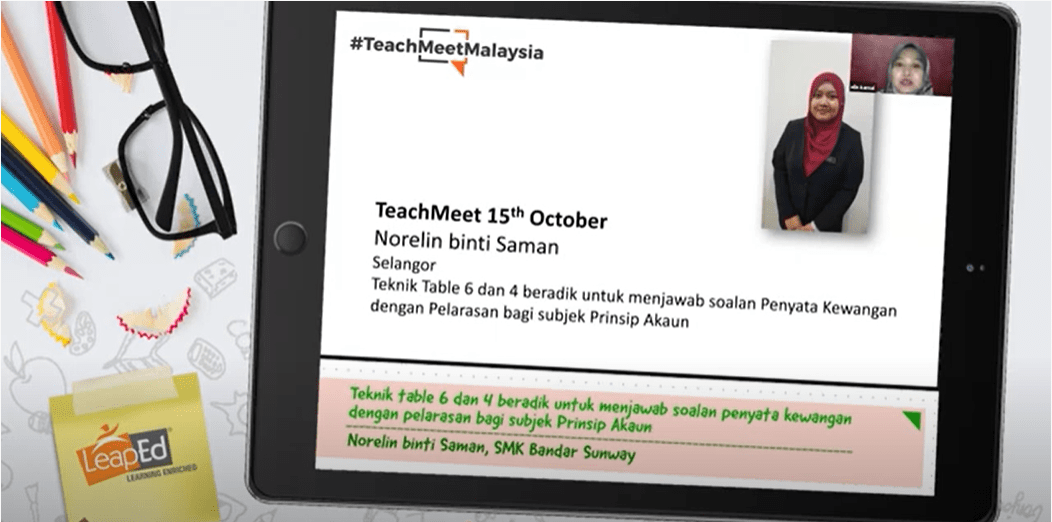 ---
Teknik Table 6 & 4 Beradik untuk Menjawab Soalan Penyata Kewangan dengan Pelarasan bagi Subjek Prinsip Akaun - Norelin binti Saman, SMK Bandar Sunway, Selangor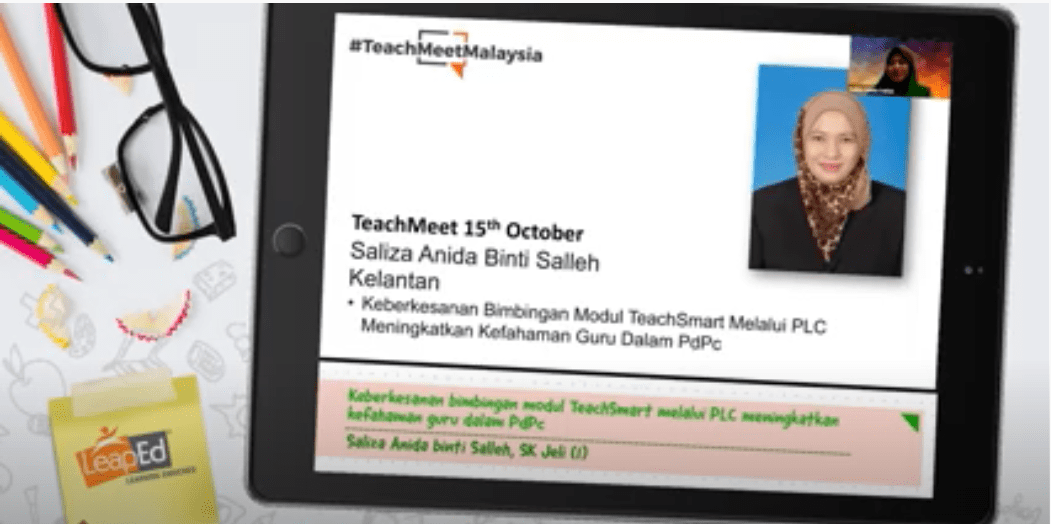 ---
Keberkesanan Bimbingan Modul TeachSmart Melalui PLC Meningkatkan Kefahaman Guru dalam PdPc - Saliza Anida binti Salleh, SK Jeli (1), Kelantan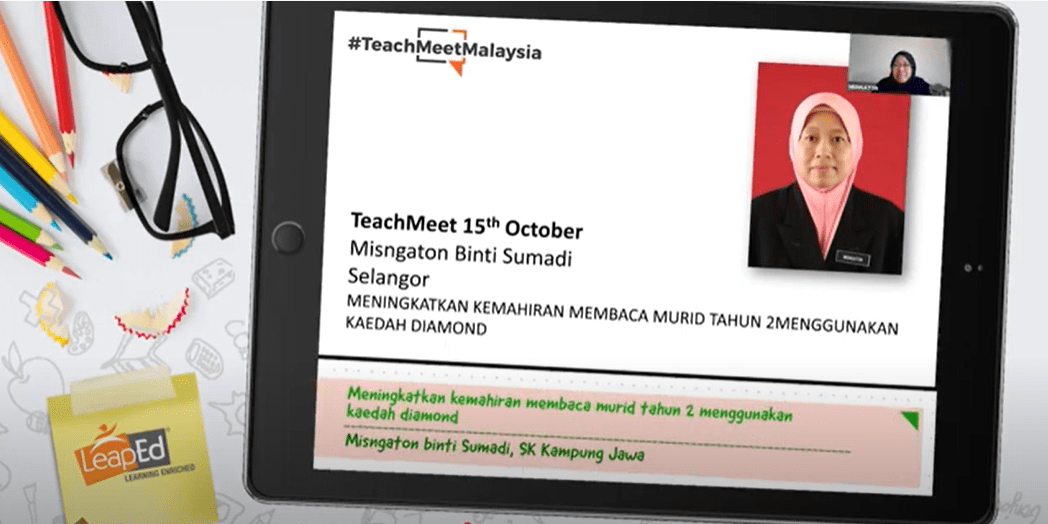 ---
Meningkatkan Kemahiran Membaca Murid Tahun 2 Menggunakan Kaedah Diamond - Misngaton binti Sumadi, SK Kampung Jawa, Selangor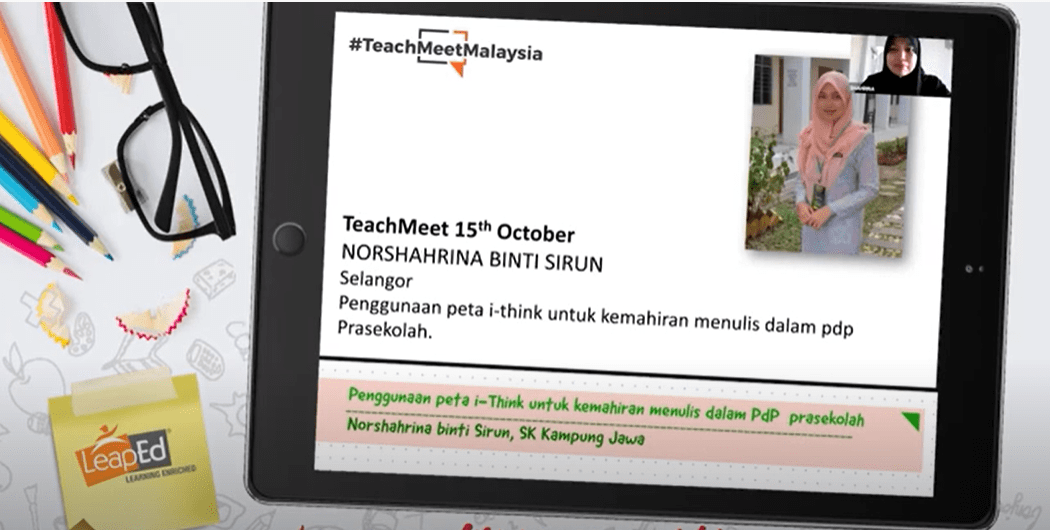 ---
Penggunaan Peta i-Think untuk Kemahiran Menulis dalam PdP Prasekolah - Norshahrina binti Sirun, SK Kampung Jawa, Selangor
#TeachMeetMalaysia is an informal meeting session which encourages teachers and practitioners to share their ideas on how to improve student outcomes and to learn from each other's experiences.
If you are interested to be a presenter for the upcoming #TeachMeetMalaysia, please register here - https://bit.ly/2DKQdeI
---