Attention: NEXT WEBINAR IN
---
---
A Professional Learning Community, or PLC, is a group of educators that meets regularly, shares expertise, and works collaboratively to improve teaching skills and student outcomes. In our case, all our topics are based around the Movement Control Order (MCO) and distance learning.
---
Thursday 15th October: 4pm MYT
#TeachMeetMalaysia Series (4)
---
---
Knowledge sharing allows us to learn from one another as we get to exchange insights and experiences. This is what we hope to continue doing via our #TeachMeetMalaysia sessions!
#TeachMeetMalaysia is a platform that sees passionate educators gather and share their experiences. Join us as we discuss and identify strategies to overcome challenges in the classroom, increase motivation and ultimately, improve student learning!
To participate as a presenter, you can register here - https://bit.ly/2DKQdeI
Previous Webinar Sessions
---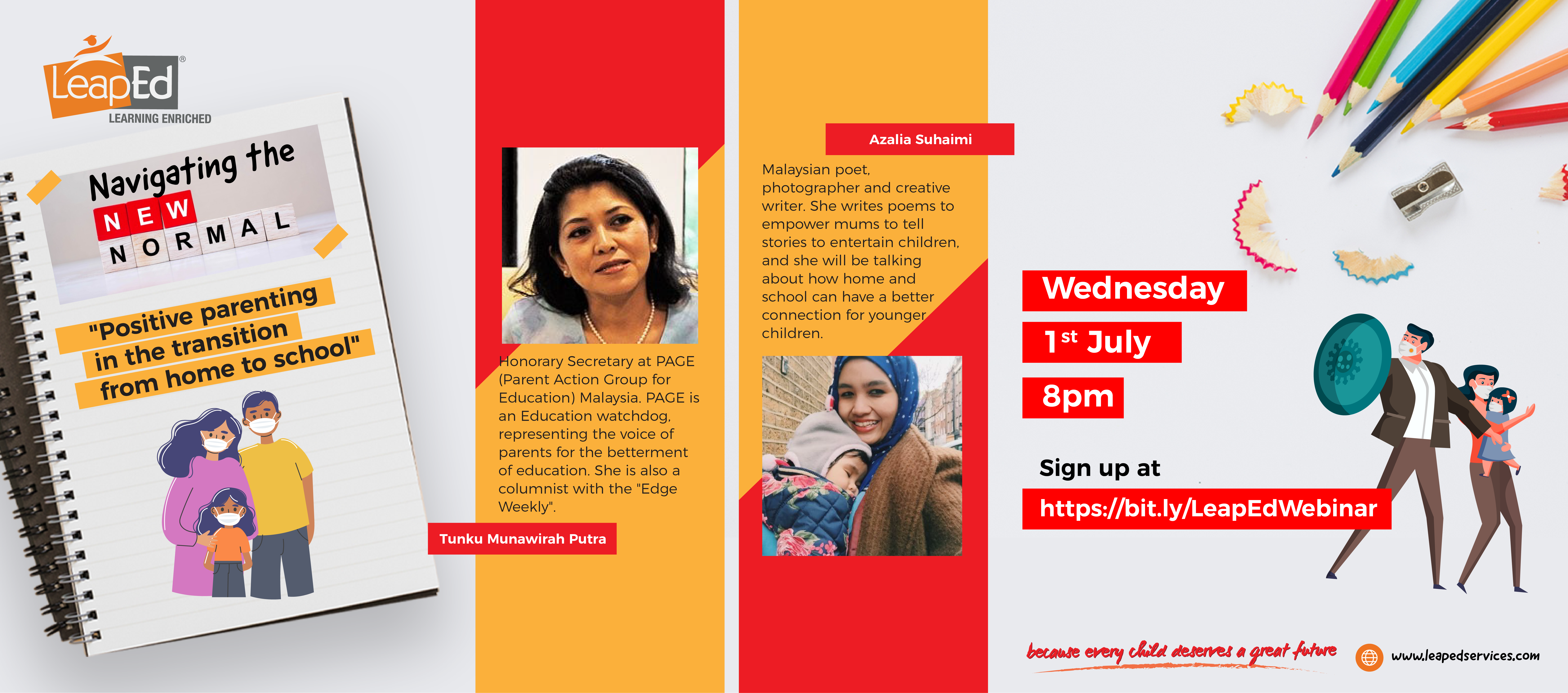 ---
Navigating The
New Normal
Two inspirational speakers who will be sharing solutions for positive parenting in the new normal. We will be joined by Tunku Munawirah Putra and Azalia Suhaimi to share their perspectives.
---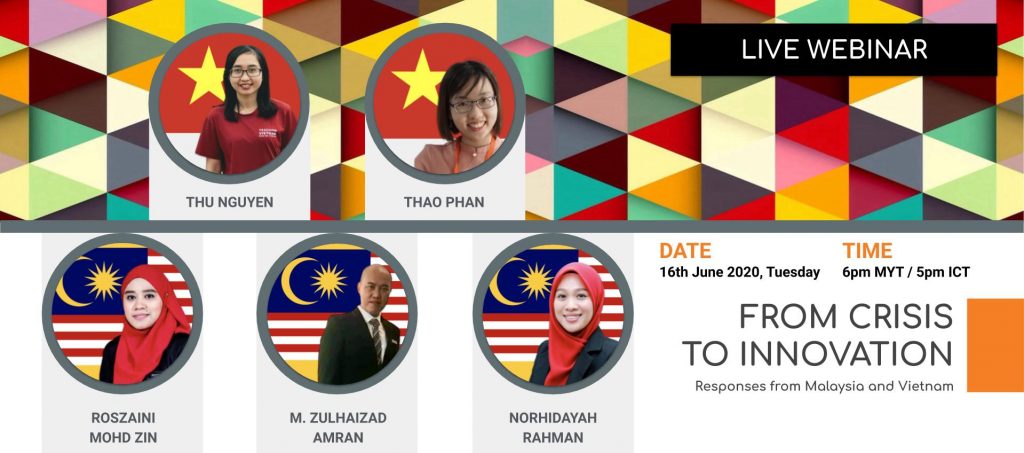 ---
From Crisis to Innovation Responses from
Malaysia & Vietnam
At the start of May 2020, millions of children in Vietnam returned to school after a 3 month break. We are delighted to host inspirational educators from Teach for Vietnam and LeapEd Trust Schools.
---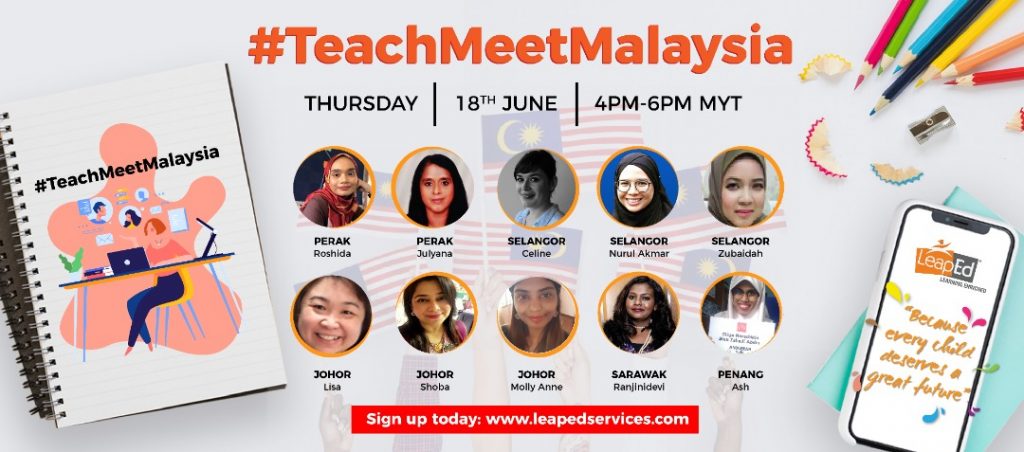 ---
#TeachMeetMalaysia is an informal meeting session which encourages teachers and practitioners to share their ideas on how to improve student outcomes and to learn from each other's experiences.
---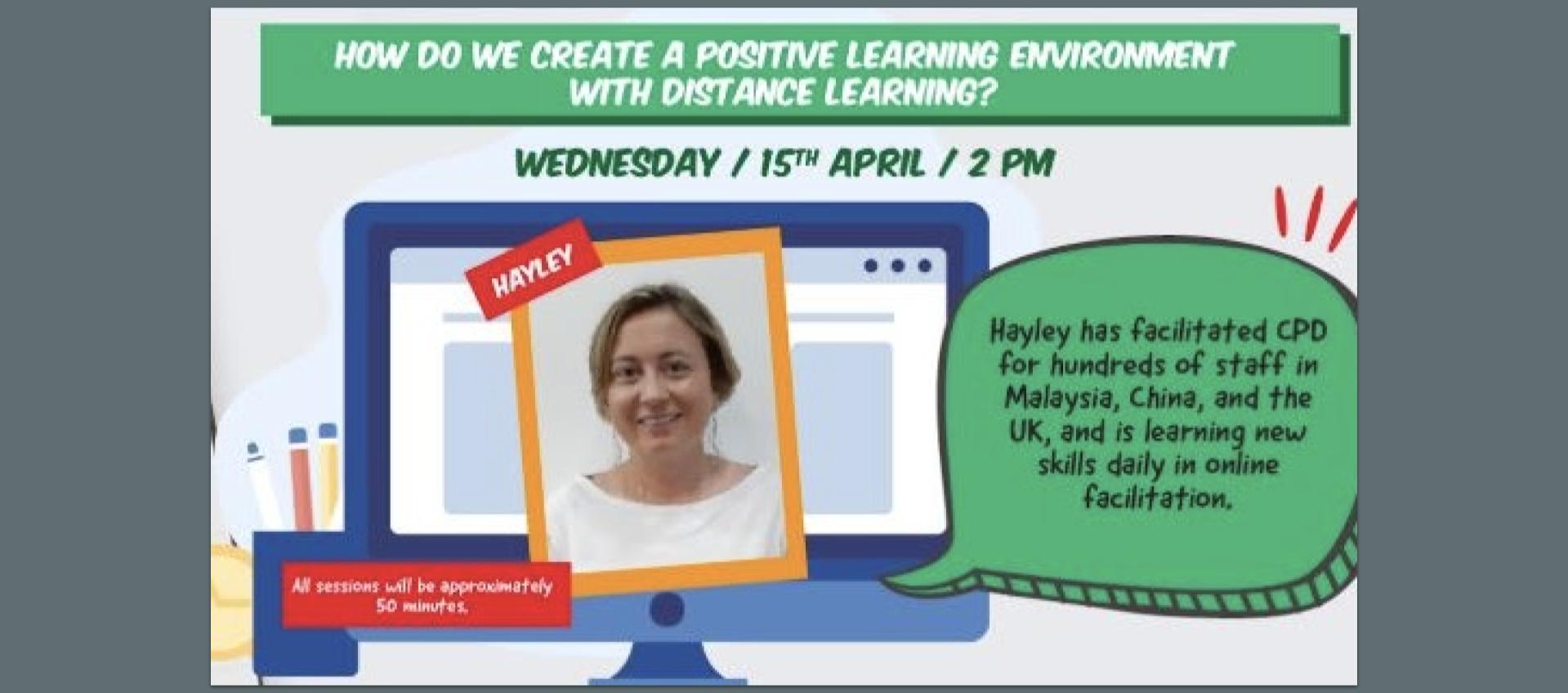 ---
Creating Positive Online Learning Environments
Covering simple strategies for implementing rules and routines, knowing your students, and student ownership – this webinar combines practical strategies, with discussion rooms to problem solve teachers immediate reality.
---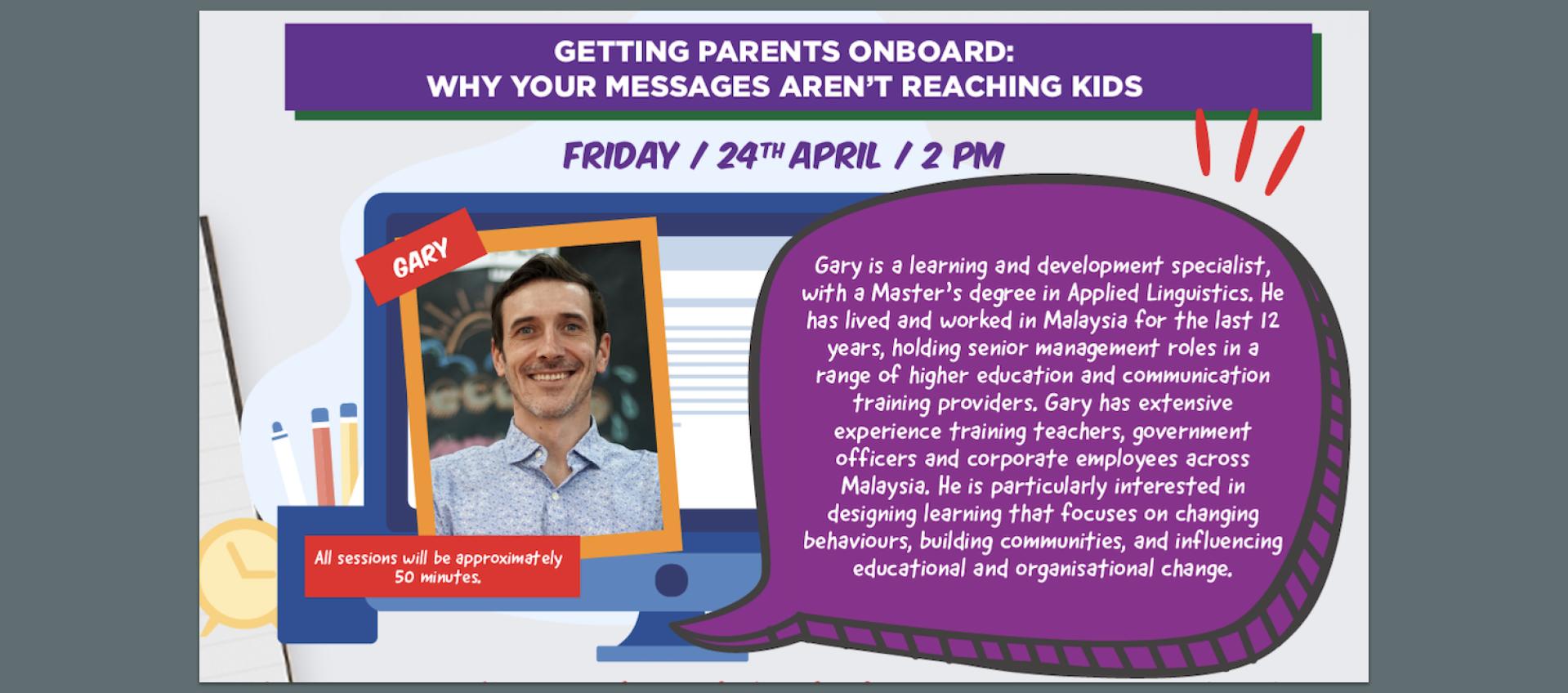 ---
How to get parents engaged in the process of encouraging their children to learn. With ideas such as volume of work, timing of messages, expectations, follow up strategies, personalisation, planning, and feedback.
---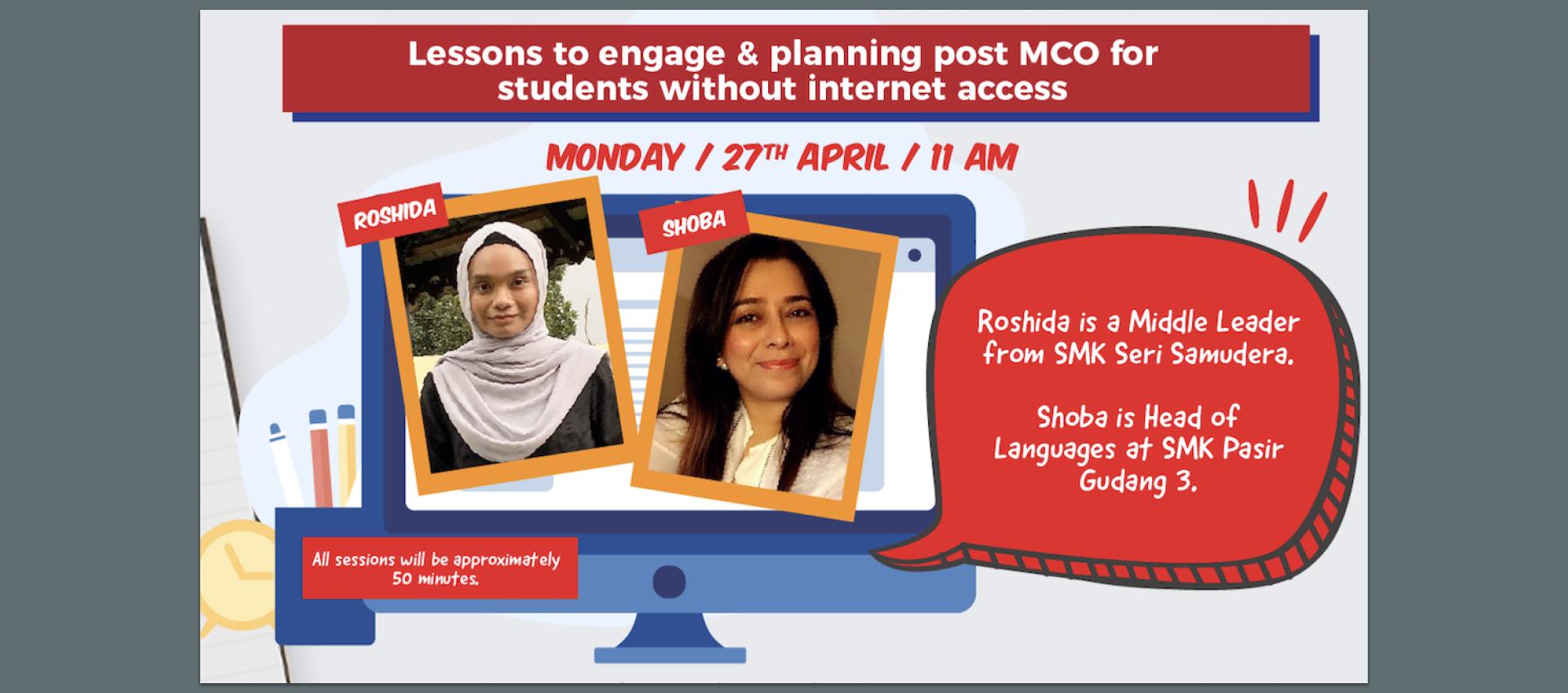 ---
Online Lessons to engage students & planning post MCO
With wealth of experience in designing and implementing training, covering a wide range of topics. So, talk to us about your training needs, and we will construct a specific learning pathway for your school.
---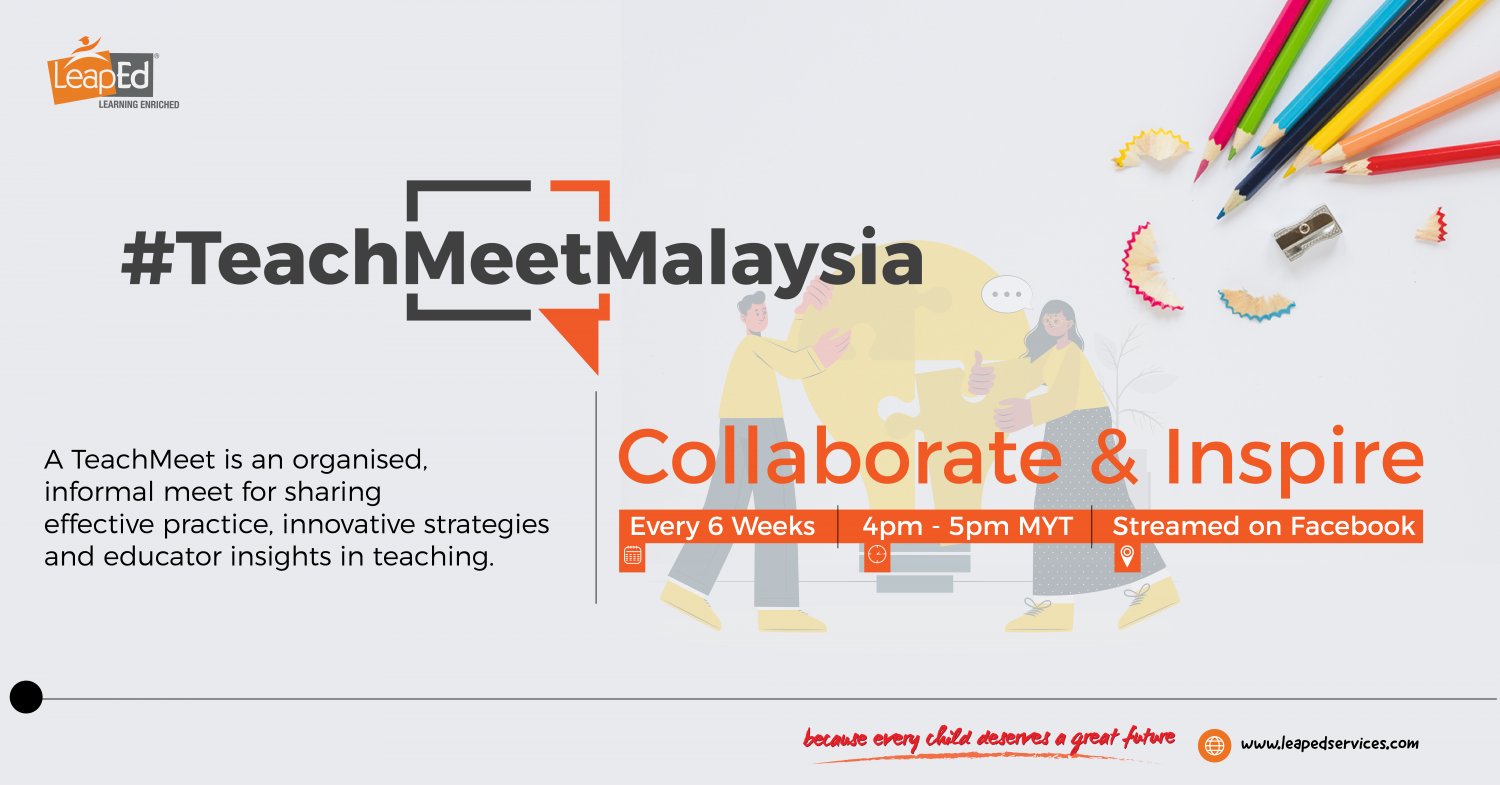 ---
Following the success of our first online #TeachMeetMalaysia session, we were delighted to organise the second #TeachMeetMalaysia session, and for the first time, it was entirely in Bahasa Melayu.
---
Sign up to receive information about our webinars
---
To get all the latest webinar scheduling information and receive links to past recordings sign up to our Bright Ideas Telegram Group. Use the links to download Telegram and join the group. For non-mobile users, please select the Bright Ideas Google Site to access the website.
---