---
LeapEd Academy is the training hub for our programmes and services and was set up with the 21st century learning organisation and the life-long learner in mind. The Academy offers a range of general to specific and targeted training sessions to unlock learner potential and continuously support professional development.
---
---
---
We have worked closely with learners in the past decade to transform learning experiences. We combine international research and best practice with local expertise to create contextually relevant world-class learning solutions that respond to education challenges and contribute to the global education community.
Our team of highly qualified trainers and coaches will work with you to identify the best training solution for your organisational or your individual professional development needs.
Unique to LeapEd Academy, Monitoring and Evaluation (M&E) is embedded within the course content and learning sustainability is supported through workplace toolkits and activities, learning packs, post-course coaching sessions and assessment rubrics and tools.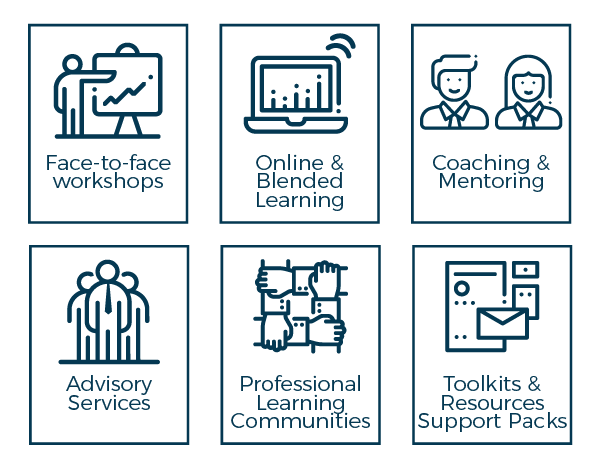 ---
Our programmes are designed and delivered within the principles of adult learning and are continually updated based on the recommendations of our R&D team and end-user feedback.   
We offer high quality HRDF certified training courses to a wide range of sectors, incorporating in depth, innovative and global best practices for all levels in the school and organisation, based on different delivery methods depending on your needs or the programme aims and objectives. 
Our resource bank offers you a range of toolkits, templates and learning materials to support your professional development progress.
---