IDEAL, an internal Knowledge Sharing platform, organised monthly for LeapEdians to learn, share and apply our knowledge and skills with our peers. Some of the sessions we've had in the past were work related to help each of us to be better at what we do. Some were just for us to gather over a cup of coffee to chat and share our experiences.
Jasmane and Sangeeta wanted to share some of their knowledge in well-being - how it affects us daily, how it is good for each of us to take a step back and who can we reach out to when we need help.
By the end of the session, we all felt rejuvenated, and knowing that we are not alone.
Here are some of the top tips that you can use: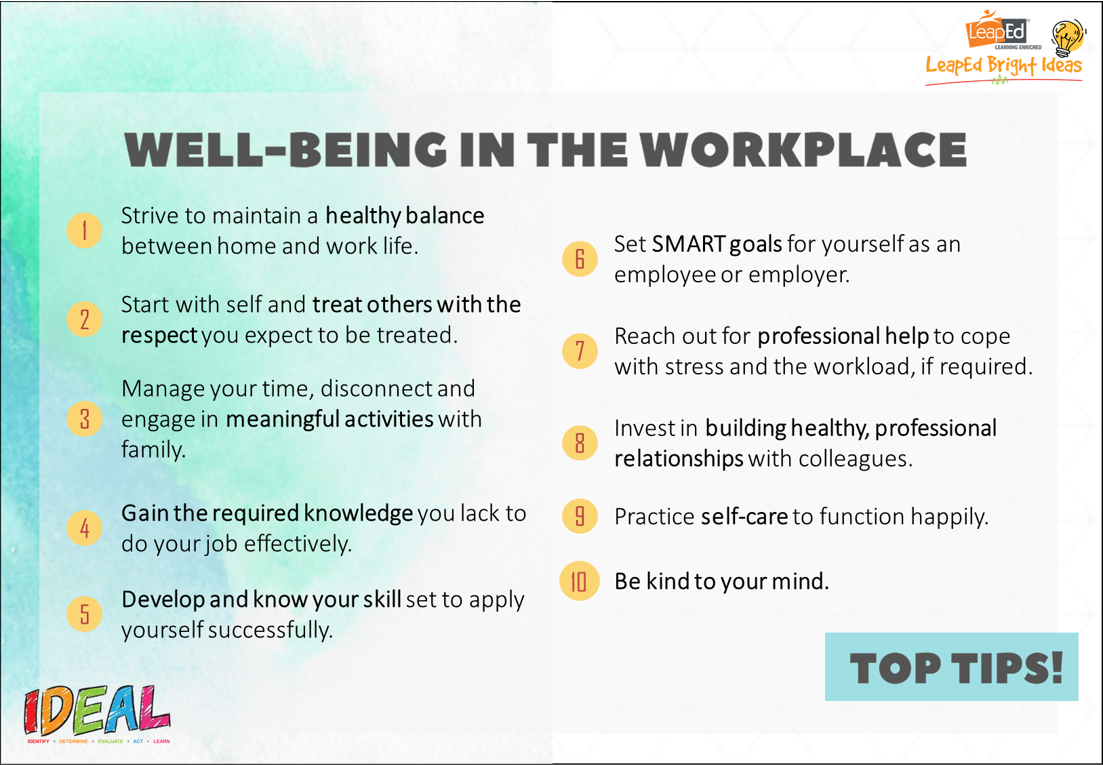 If you are interested to be part of our insightful webinar, you can register yourself through this link:
LeapEd's Webinars
---