In 2019, the Ministry of Education has registered 162,018 SEN students in the Inclusive Education Programme (IEP) which consists of students in preschool, primary and secondary schools.
This is a challenge for many educators as these students need special care and not everyone is equipped with the right knowledge and skills to educate these students.
However, the SEN Educators of SMK Sanglang, Perlis have been a ray of hope for the SEN students.
Check out the FB Live here:
Here is the Top Tips from the session: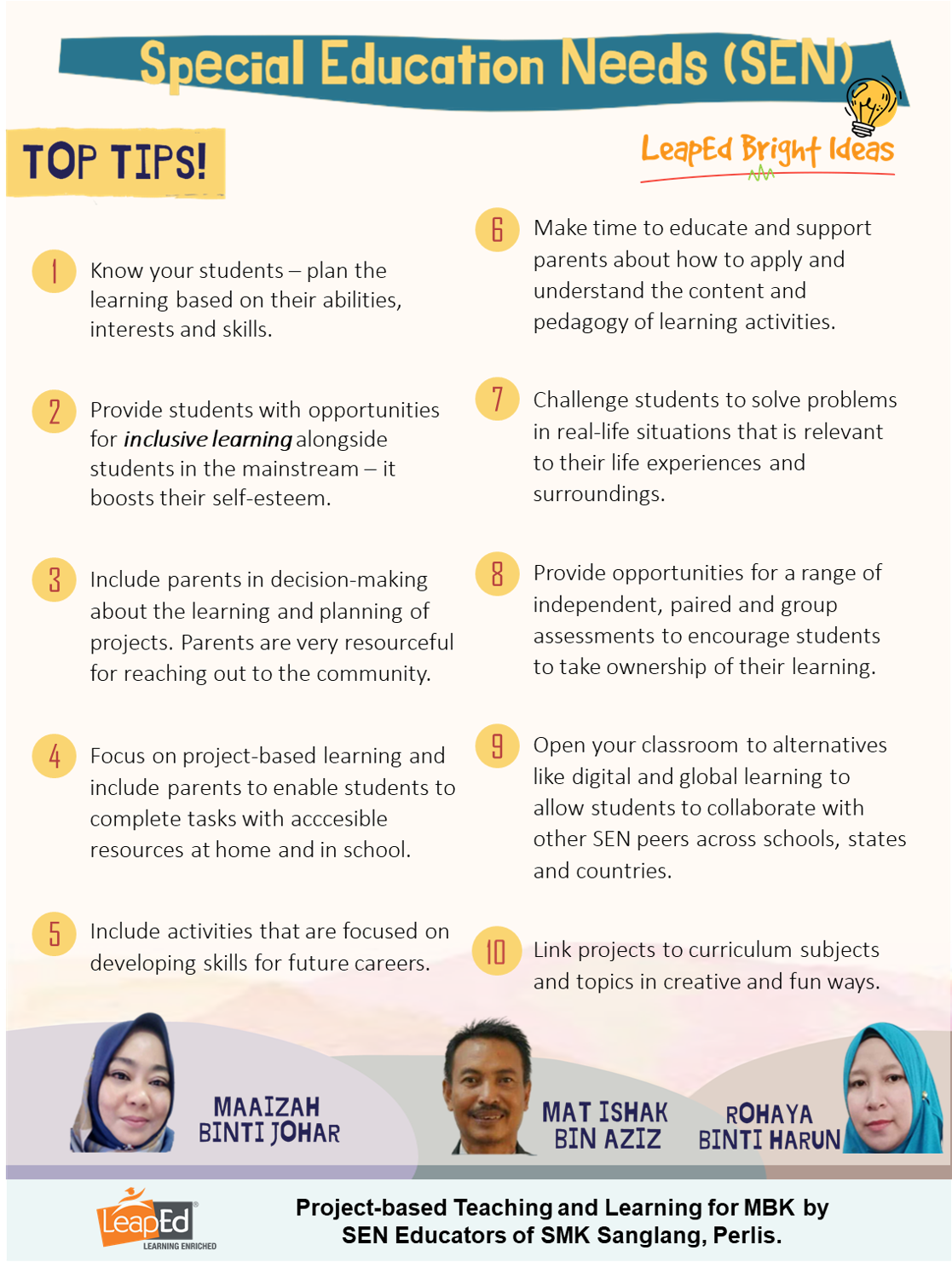 If you are interested to be part of our insightful webinar, you can register yourself through this link:
LeapEd's Webinars
---