When a student is not at school, the parents take on an important role of an educator, to help and nurture their children.
The Senior Leadership Team from Sek Keb Bandar Sunway believes that the key lies in working together and getting parents involved in their children's education and well-being.
Check out this webinar by the Senior Leadership Team of Sek Keb Bandar Sunway, sharing their experiences and knowledge.
Check out the top tips from the session: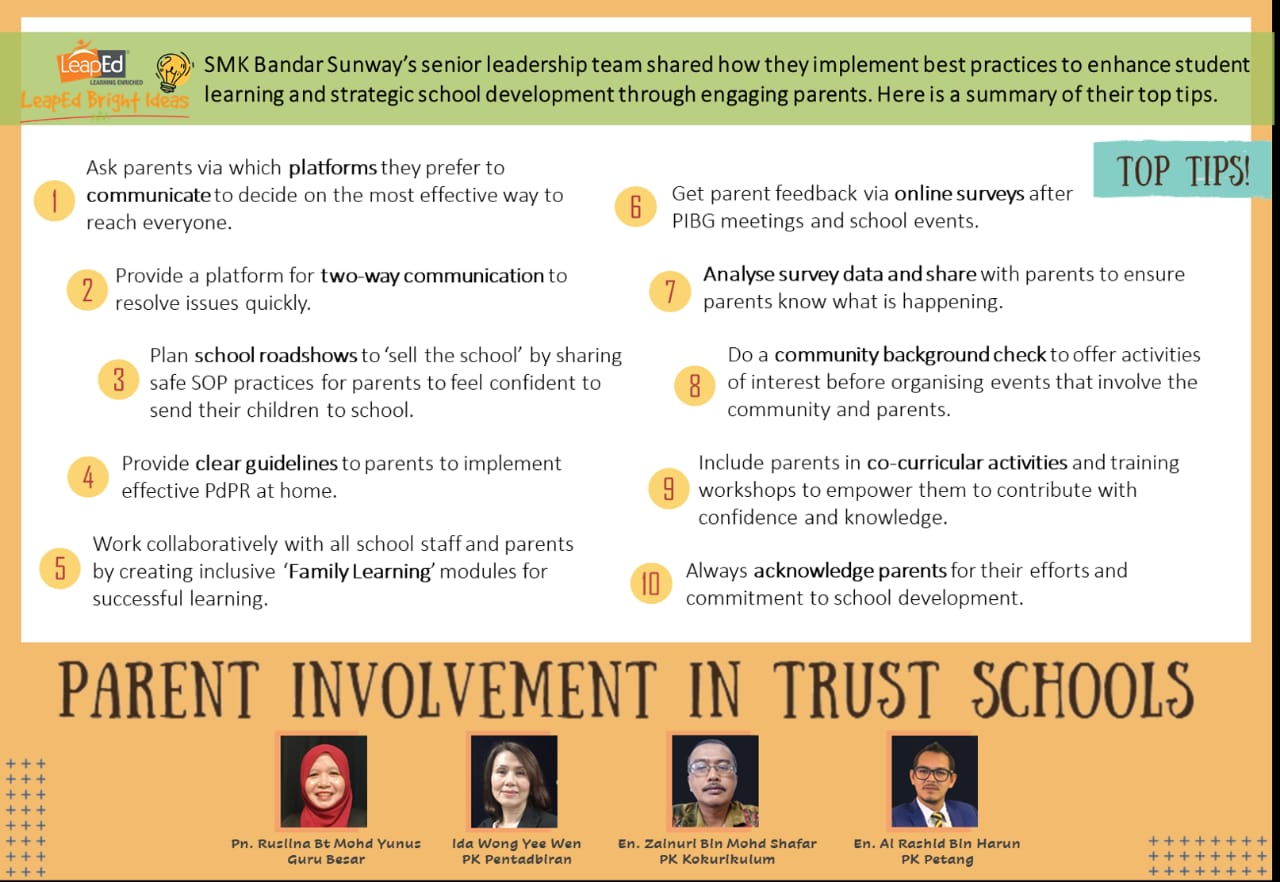 If you are interested to be part of our insightful webinar, you can register yourself through this link:
LeapEd's Webinars
---