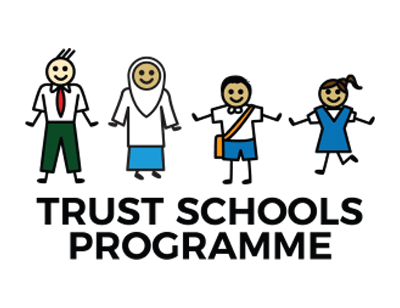 ---
(Trust Schools Programme)
---
---
---
The Trust Schools Programme was conceived as a long-term commitment to improve accessibility to quality education in public schools.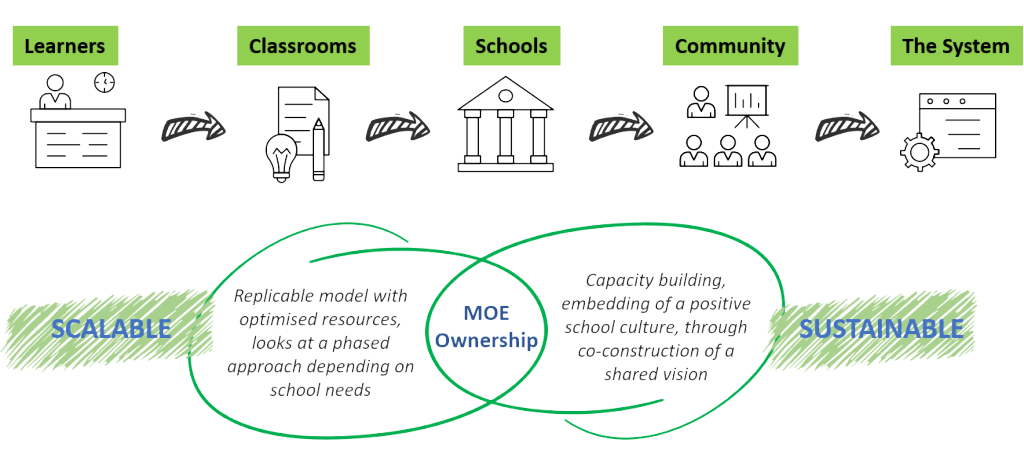 The programme is guided by four strategic goals:
developing high quality leadership
improving the quality of learning and teaching
maximising student achievement
strengthening the engagement of parents, community, and other stakeholders.
A major focus for this programme is the enrichment of teachers who make it all possible, with emphasis on structured professional development to enhance key competencies. School Leadership Teams (SLT) also attend training to hone their skills as leaders of learning and administrators of school organisations.  
We rigorously monitor and evaluate every programme to ensure we achieve the desired outcomes. Our Trust Schools Impact Study in 2018 is a systematic and objective evaluation and review of the major stakeholders in Trust Schools. This is what we found: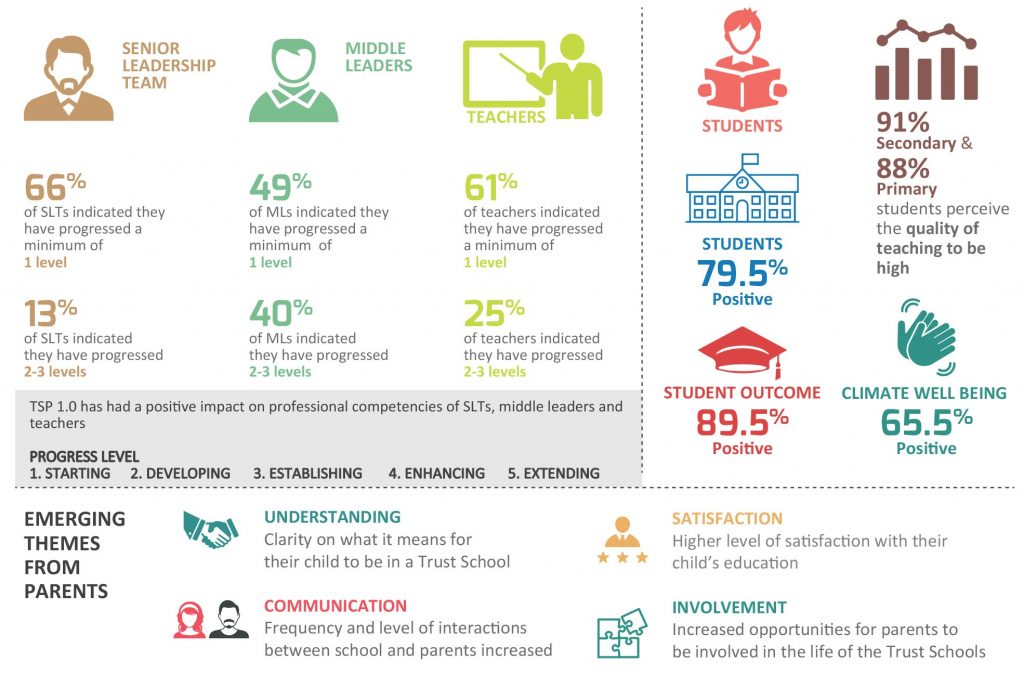 Read the full report by clicking on the link below.
Click to read the TSP Impact Study
Our Trust Schools Programme was featured in the 2013 'Malaysia Economic Monitor: High-Performing Education' World Bank Report. The report declared that the TSP is an "innovation in which a private sector partner is entrusted with management of publicly financed schools and held responsible for school outcomes".
---
---
To find out more about the Trust Schools Programme, click on the Contact Us button and tell us how we can help. We look forward to hearing from you.