---
---
Our One-Day Workshops build capacity at Middle Leadership and Teacher level to facilitate better holistic outcomes for your students.
Our one-day workshops have been developed as an introduction to whole school sustainable development. Participants will receive a short pre-task to ensure they are fully prepared to make the most of the day.
Typically, our workshops are fast-paced, with a focus on practical strategies that teachers and middle leaders can transfer straight into their classroom or departments. We can offer these workshops at your premises or in our training facilities in Menara TM.
Each one-day face to face unit includes: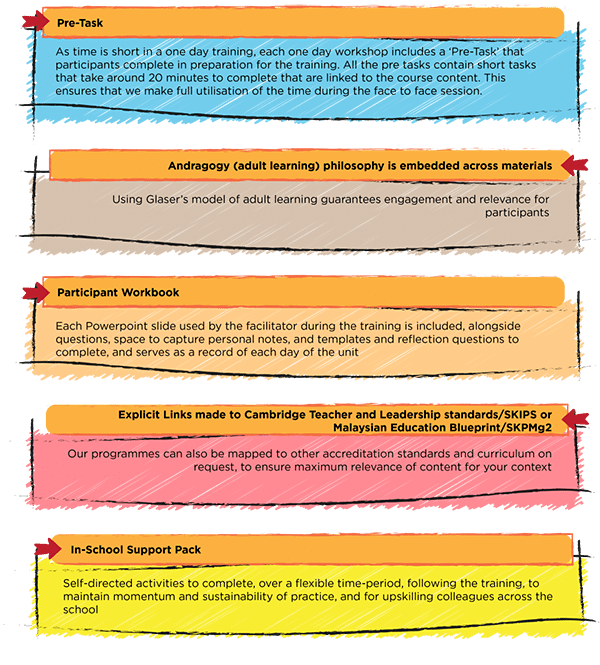 Some examples of our one-day workshops include: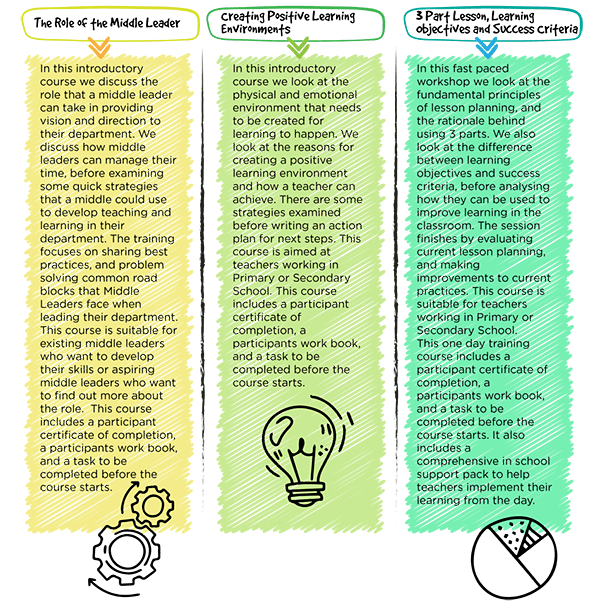 Please contact us using the link below to find out more about our one-day workshops.
Need something different?
---
All our programmes are customisable based on your requirements. Please contact us to discuss how we can help you further.