Research shows that when parents are engaged in their children's learning, they will do better. To help you to do this, we have produced the following guides for you to use when reading the Coronavirus book.
Before moving on to the guides, click on the links below to read the introduction.
---
---
---
---
Click on the Download button to save the guides for reading later.
---
---
---
Click on the tabs along the top to read the guides.
---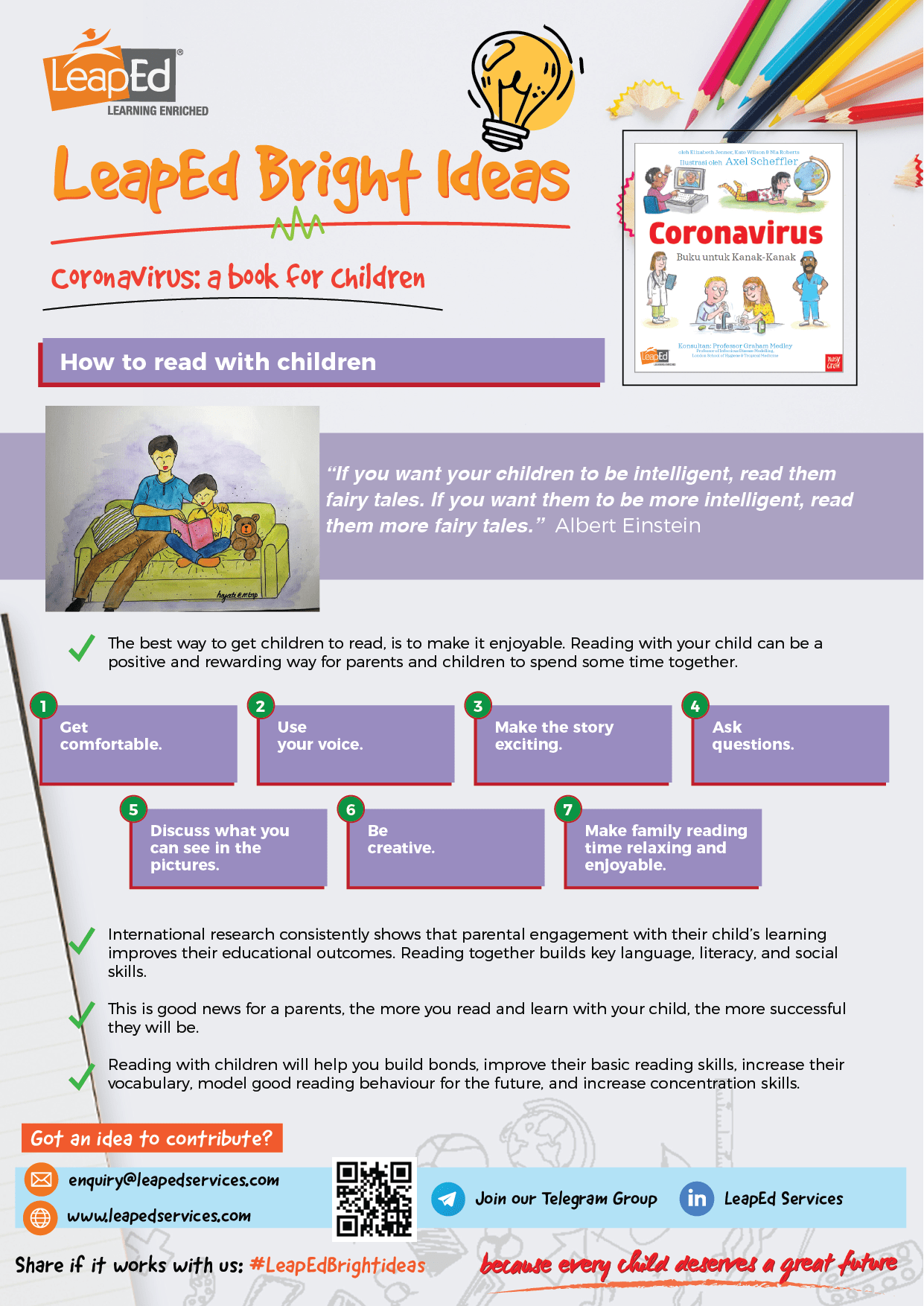 ---
---
Stay informed about Bright Ideas
---
To access all the latest Bright Ideas news, downloads and webinars visit our Bright Ideas website. For social media users check out our Facebook and Telegram groups.
---