Working with different people from different parts of the world presents an amazing opportunity to understand and share knowledge and experience. In every industry, globalisation has brought people together to make things simpler and better, for the good of a society.
It's so important to have authentic and enriching encounters with educators from around the world to flourish, thrive and grow.
Check out this webinar by John Rolfe and Nina Adlan Disney on how educators from around the globe can collaborate, communicate, connect, create and conquer.
Check out the top tips from the session: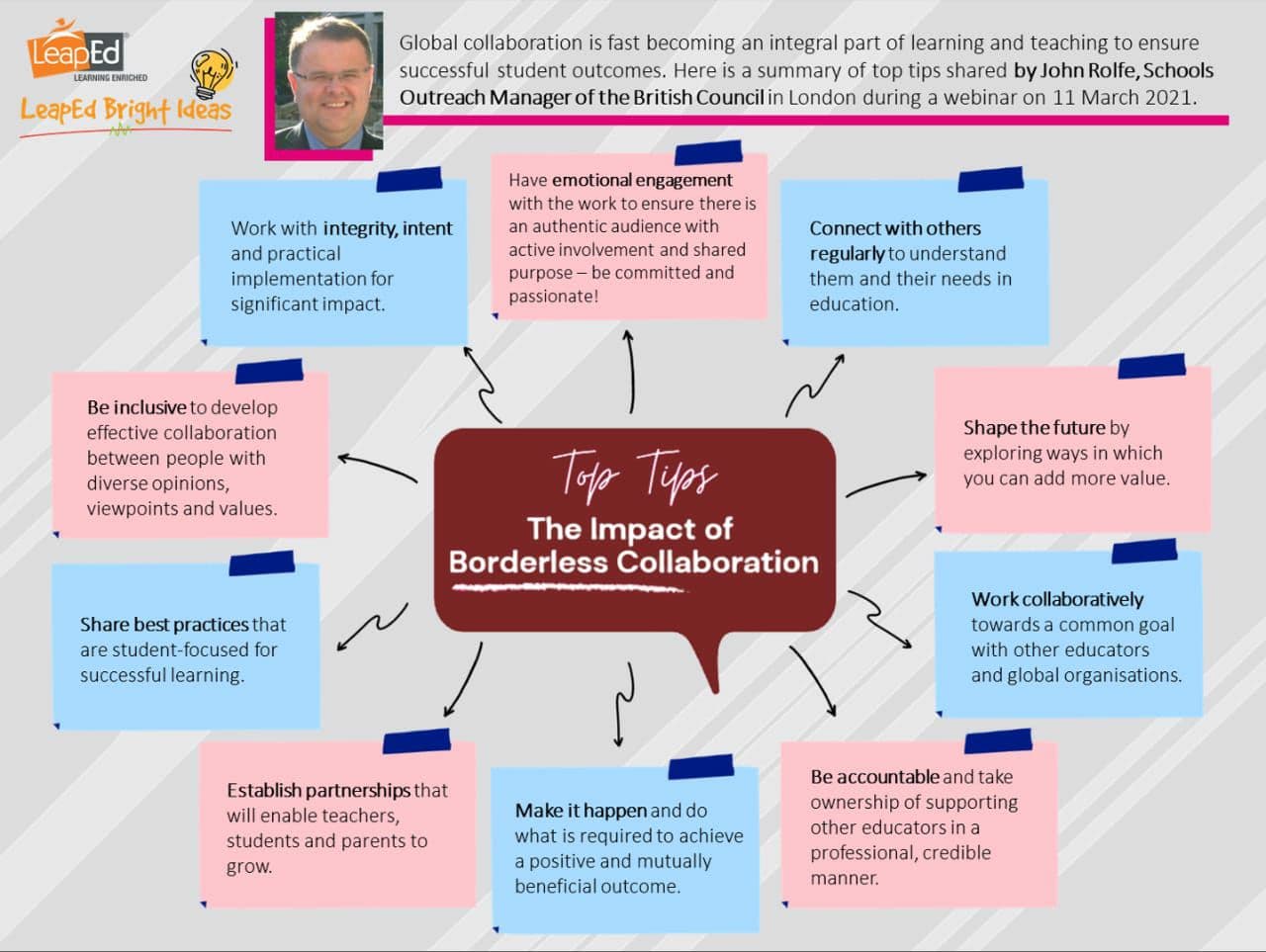 If you are interested to be part of our insightful webinar, you can register yourself through this link:
LeapEd's Webinars
---