I started the school year riddled with anxiety. As a first time mum, I was overwhelmed by it all. The paperwork, the books, the uniforms, and the unfamiliar territory had made me feel like I was the one to start school all over again. I think my worries surpassed that of my daughter's! A sweeping glance at the other parents told me that I was not alone. Their anxious expressions said it all.
A month in and I can attest that parents nowadays are definitely a lot more involved in their child's education. Or at least more aware of what's happening in school and their lessons. Never has the saying 'it takes a village to raise a child' been more profound to me than the last few weeks. It is also this basis that runs through the Trust Schools Programme (TSP).
'One-size-fits-all' approach leaves many students behind
For decades, our education system had been based on regurgitating well-memorised facts and answers. Those who were able to excel on rote memory were deemed the more successful students, which meant many were left behind.
According to the World Bank, Malaysia's education system is one of the most centralised education system in the world. The government is solely responsible for every aspect of educating our young, from the hiring of teachers, selection of textbooks, budget divisions and evaluation of the students. It is a centre that is perhaps out of touch with unique requirements at the district and state levels, making schools struggle to meet both ends.
This is where a social enterprise like LeapEd is proving its value. Using evidence-based models of international best practices, LeapEd is avoiding the 'one-size-fits-all' approach, and offering innovative models, such as the Trust Schools Programme, to cater to the needs of the community.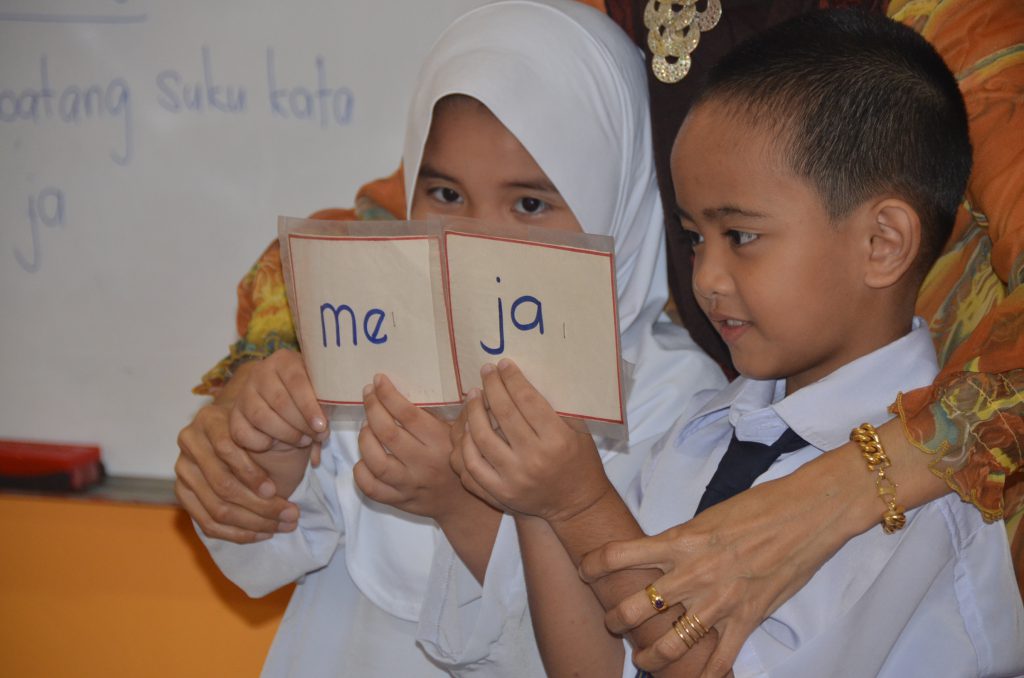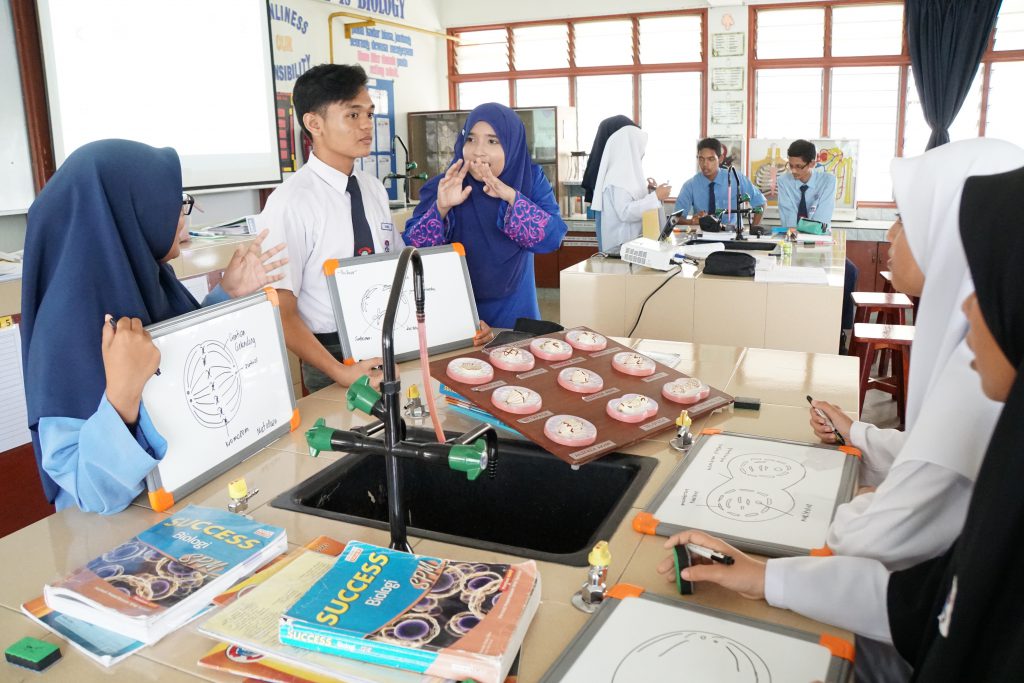 What is the Trust Schools Programme (TSP)?
The Trust Schools Programme (TSP) is a whole school transformation led by LeapEd, together with Yayasan AMIR and the Education Ministry. The programme firmly believes that every student can thrive and reach their fullest potential beyond the lessons in the classroom when everyone is involved and play their part — starting from the administrators and teachers to parents and the surrounding community.
What began in 2010 with just ten schools and a single corporate sponsor, has since grown to 90 schools nationwide, and impacted more than 70,000 students and 6,000 teachers.
How is the Trust Schools Programme helping our children?
1. It is a holistic approach that emphasises the well-being of the student
When asked how Trust Schools are different from previously introduced initiatives such as the Cluster Schools, the Managing Director of LeapEd, Zulhaimi Othman explained, "TSP focuses on whole-school transformation, aimed at improving student outcomes and revitalising school culture." Not only is the programme improving the learning experience in the classrooms, but it is also working on improving the quality of teaching, the management and leadership in the school, while encouraging greater involvement from the parents and the community.
2. Lessons are conducted based on students' individual learning capabilities
Recognising that students may learn differently, teachers in Trust Schools are trained to conduct their lessons using the 'Assessment for Learning' approach. This student-centred method has proven to be incredibly effective.
According to Khairounniza Yahya, who taught in SMK Pasir Gudang 3, a Trust School in Johor, "Kids were never responsible for their own learning. With this method, kids have to know what they are learning and are given the chance to choose what they want to learn in class." She added that with teachers acting as facilitators and students taking control of their own learning, her students are actively participating in class discussions and gaining greater confidence and independence.
3. Lessons are conducted in Subject-Based Classrooms
Instead of all lessons held in a single classroom, each subject has its own classroom. Students in Trust Schools move from one class to the next. Shoba Devi, who also taught in SMK Pasir Gudang 3 explained that she has seen positive changes in attitude and how her students are approaching their lessons. She noted that vandalism has decreased as students "become more responsible for their classrooms, have a greater sense of belonging and appreciate the learning displays."
In fact, Trust Schools have reported a significant drop in disciplinary issues amongst students. Principal Kamarulzaman Bin Ismail, from SMK Pengkalan Zaman was happy to share that disciplinary problems have also decreased in his school and that student attendance has improved tremendously.
4. Teachers are getting more support and training
LeapEd's trainers and advisors provide 'in-school support' for school leaderships and teachers. This key element is what sets TSP apart from other ongoing educational programmes and is central to the efforts of revolutionising the school culture.
Teachers have shared with makchic that the training they received under LeapEd armed them with different methods of teaching to tackle the different needs of their students. Zawanah Rohaizat, a teacher in Kedah, shared that her training had helped her create more engaging hands-on classes which are a hit even with her timid students and those who struggle with their lessons. She added, LeapEd also introduced platforms and initiatives such as Professional Learning Community and Strategy Learning Walk, "which play a vital role in delivering and sharing good practices and allowing other teachers to learn and adapt the approaches for their own students."
5. Trust Schools are role models for other schools in their community
Zulhaimi shared with makchic, "The original intent was that Trust Schools would always be a 'role model' or 'beacon' school to others in the area. The sharing on VR Cardboard Programme organised by SK Seri Bayu, Perak, is a good example of the 'spillover' effect of TSP." Since the introduction of the VR Cardboard at SK Seri Bayu, the school has taken the initiative to become a pioneer in the Manjung District to introduce the technology tool 4.0 (VR Cardboard) to schools both locally or nationally.
Zulhaimi further added, "We encourage teachers and students to be 'change agents' in their own community, and we are delighted to see that this is actually happening."
But, is it really working?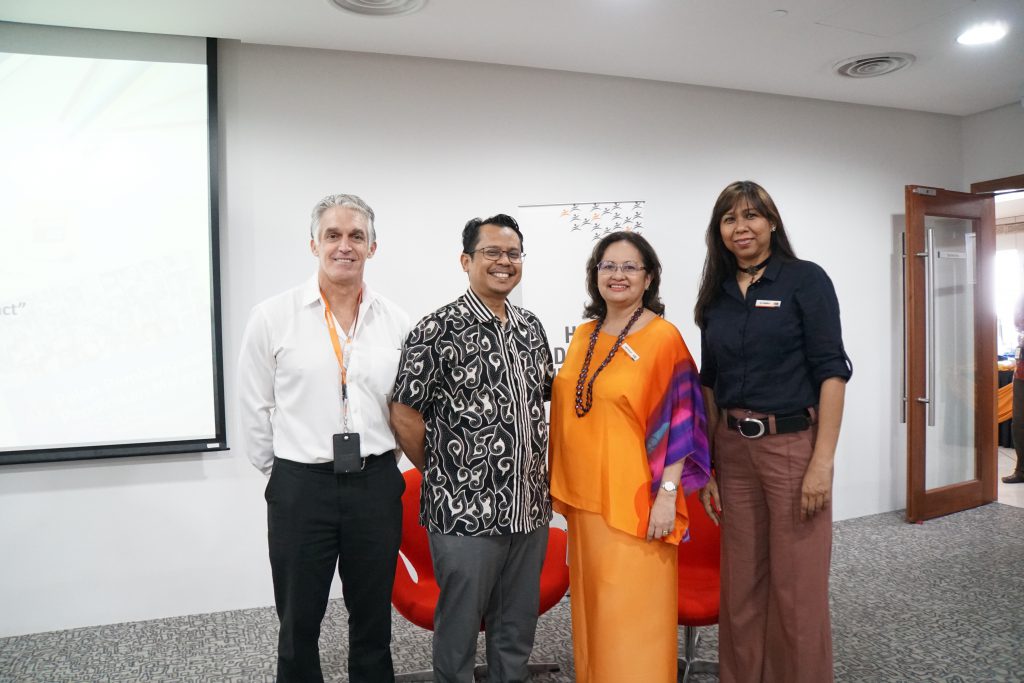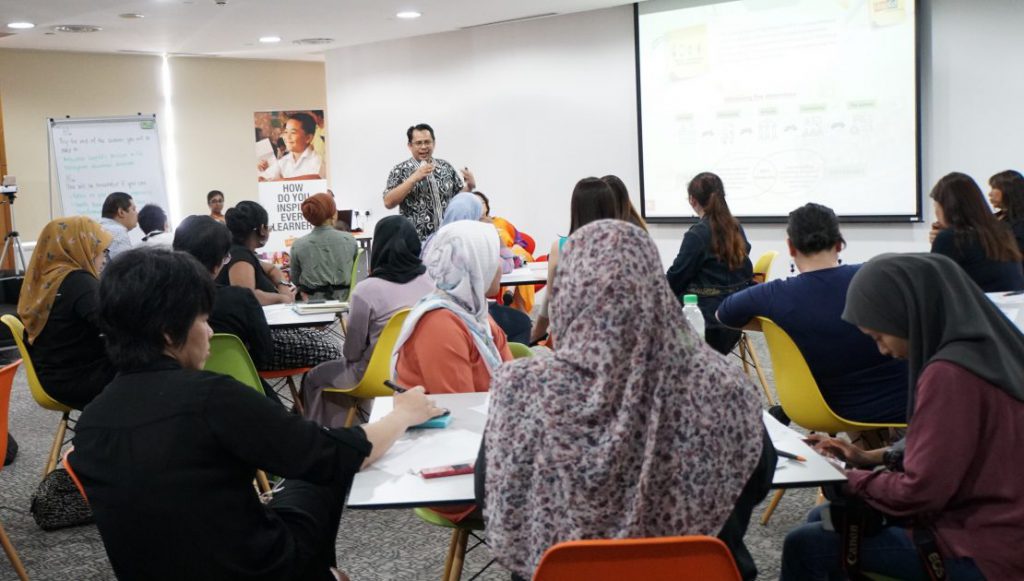 In 2019, LeapEd released an Impact Study report for TSP 1.0 programme, which involved 83 schools across East and West Malaysia. The study revealed that more than 80% of school leadership teams and teachers, both in primary and secondary schools, reported having benefited significantly from the programme. Teachers shared that their knowledge, skills, thinking, pedagogy and practice have increased significantly with the new approach.
The report showed that the programme is working for students too. The majority of students in trust schools perceived the quality of teaching and learning they have received to be high. Not only have they seen improvements in these areas, the report also indicated positive outcomes in other areas, such as the school climate, student well-being and student outcomes.
What do the parents have to say about the TSP in their study? Not only are they more satisfied with their child's education in trust schools, they are happier that the programme has given them more opportunities to be involved and that they have better communication with the teachers and the school administration.
How could I have this in my children's school?
Trust Schools are selected by Yayasan Amir and the Ministry of Education, after discussion with school principals who share a similar vision for their teachers and students. The schools must fit other criteria such as greater transformational potential, a good mix of urban and rural areas, and balanced social equity.
While LeapEd is working closely with partners, including corporate sponsors and various private sector organisations in a Public-Private Partnership (PPPs) to fund these programmes, Zulhaimi shared, "Education is a collective responsibility. We absolutely need parents to play a proactive role to ensure our children have access to high-quality education that they deserve and to prepare them for the challenges of a rapidly changing world."
If you feel that this describes your child's school and you are interested in its inclusion in the programme, you could take the first step and discuss this with your school's administrators and Persatuan Ibu Bapa Guru or PIBG.
As a mother, I am all for a programme whose focus is on revamping school culture and for teaching methods to be more student-centric. Not only has it shown to benefit the students, but it has also improved teachers' and administrators' career development as well. When all parties are happy and find value in the programme, I believe TSP will be sustainable and beneficial for all. My hope is that the programme continues to be successful and for my daughter's school to be listed as one soon!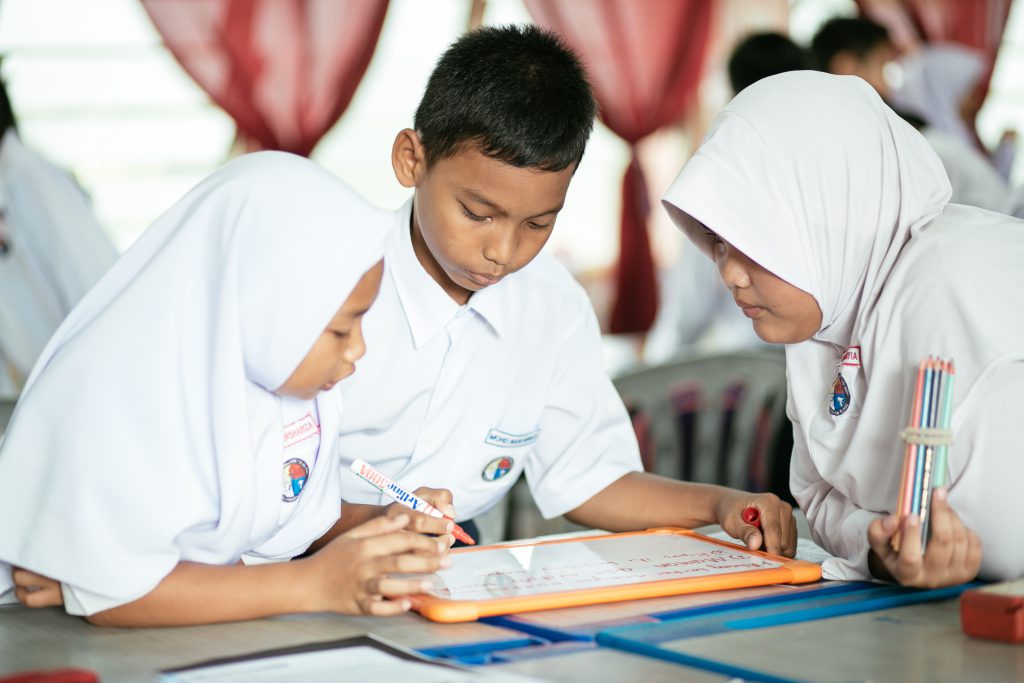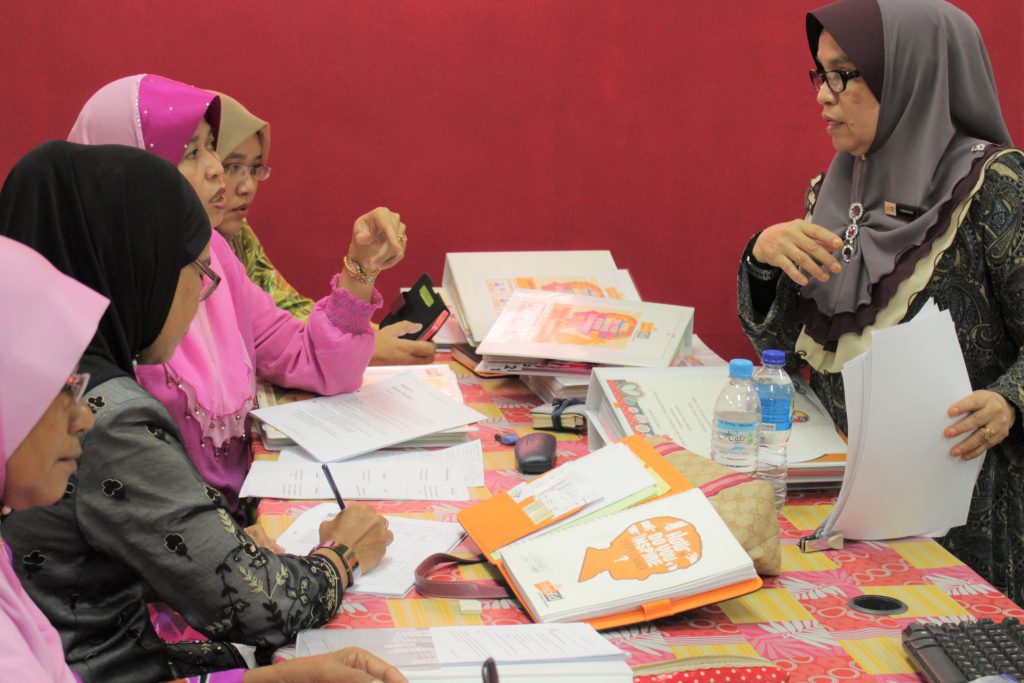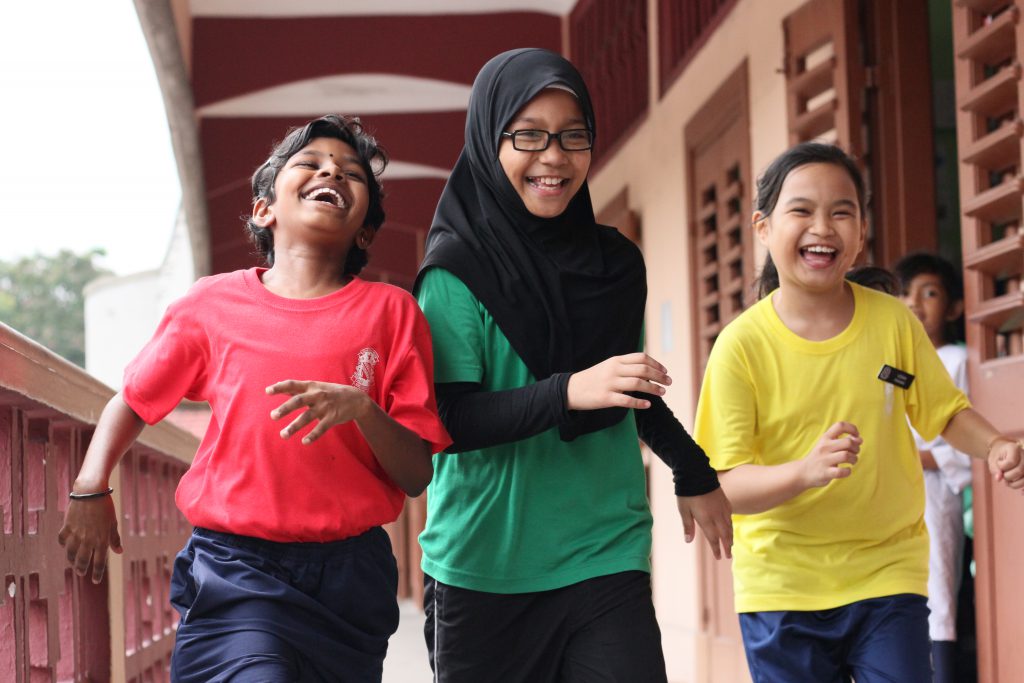 By Farhana Yon
Farhana is a passionate writer, casual health seeker, and mum to two beautiful beings. She's also a big believer of doing what works for one's own self. 
*This article appears on https://www.makchic.com/trust-school-programme-preparing-our-children-for-the-21st-century/