Too Long, Didn't Read Summary:
---
Invest in relationships – build trust. Take the Trust Quotient Test
Connect people to a bigger purpose – give your teams meaning. Watch an example video here.
Empathise, listen, & reassure – listen carefully for your team's self-limiting beliefs.

Take the self-limiting belief's test at the bottom of the page.
---
With the recent extension to CMCO, Malaysians are continuing to work from home.
Contrary to popular belief, studies from around the world have shown that productivity and performance have increased during the worldwide Covid lockdown.  One study by Mercer, an HR and workplace benefits consultancy, said that productivity is higher than before the pandemic, but warn of the risks of burnout.
However, this is not true for all employees.  With the extra pressures of juggling small children, or even just the lower visibility of work, a significant proportion of employees are under-performing while at home. As McKinsey point out, while some employees are thriving, others are struggling.
HR leaders and leaders in general can support their teams by focusing on these 3 key skills.
Invest in relationships
Time spent developing and nurturing relationships is key to ensure workforce effectiveness, employee engagement, and employee well-being.
Charles Green came up with a simple way of thinking about how to invest in relationships which measures an individual's 'Trust Quotient' based on 4 key areas: credibility, reliability, intimacy, and self-orientation.  You can take the test here.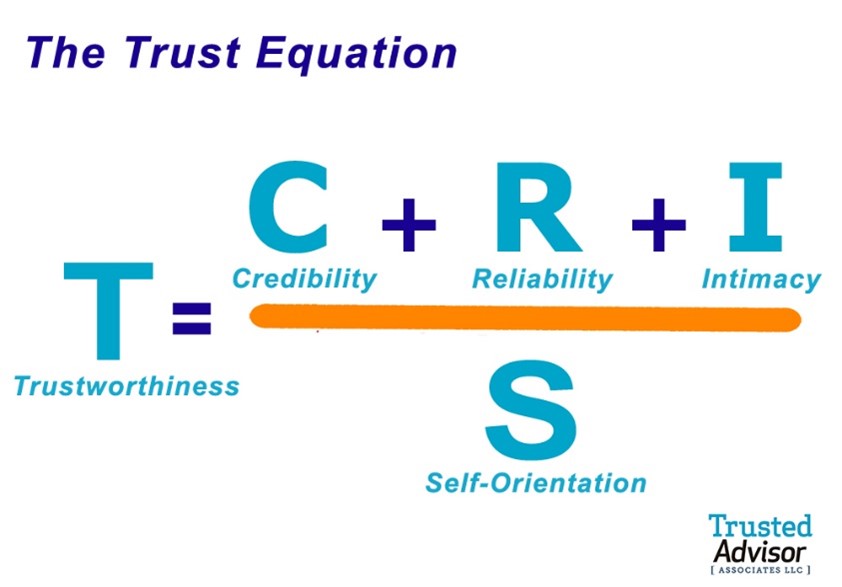 Image taken from: https://bit.ly/3khYlmr
Consciously and constantly working on the trust your employees have in you can have a remarkable impact on engagement and well-being.  The International Coaching Federation (2015) reported an increase in employee engagement of 50% when formal coaching was introduced as a way of developing not only trust, but by providing the mechanism for personalised employee growth.
"During extended work from home periods, working on trust has never been more important."
Connect people to a bigger purpose
Feeling connected is a fundamental need. It is the reason organisations have mission statements. The reason why we rally around leaders with vision.  And it has never been more important than now.
If you are not already doing so, think about communicating the why in as many conversations as you can.  This will help your staff connect with the purpose.  You can share stories and examples of staff who have demonstrated their connection to the purpose to inspire your teams.
For example, at LeapEd, our core purpose is to improve education for Malaysia's children.  You can see a video of us sharing our stories of why here. When our employees align to this, we are all working towards something much bigger than us. Something more important.  Connecting to the vision is the path for higher team engagement and therefore performance and productivity.
Empathise, listen, and reassure while being realistic
We don't know where the future will take us. With the probability of a vaccine on the horizon, there are still mammoth challenges ahead.
With all these uncertainties, it is more important than ever to communicate with empathy towards your staff (feelings of being disconnected, distanced, stressed, anxious and all the other range of emotions uncertainty brings), while aiming to reassure, with confidence in the path your organization is taking.  If anything, over-communicate.  Make sure that your staff fully understand the reality, while being able to believe in the authenticity of your message.  Intralinks summarized some very useful communication tips in this article.
As you truly listen to your teams, you may notice several key 'blockages' in their thinking that are preventing them from truly connecting or performing while working from home.  Listen carefully to your teams' stories – or self-limiting beliefs.  Sometimes, it's a simple matter of raising awareness of an issue and as soon as it's in consciousness, it can be tamed.
For example, one of our team members was not aware that she was repeatedly saying things like 'yes, but how can I do that when there are so many meetings, emails, and WhatsApp messages?'.  Through a coaching conversation with her line manager, it was quickly established that these interruptions were not the cause of her lack of productivity. In fact, her lack of knowledge of what was going on in the organization (connection to a purpose and under-communication) was seriously impacting her engagement.  This was where her excuses were coming from.
With a few coaching sessions, a deeper level of trust between her and her line manager was developed, and more open channels of communication were established.
What are your self-limiting beliefs? Fill out your details in the pop-up box to the right to find out.
As a valuable member of your organization, you can improve your team's well-being needs by working to create trust, deeper relationships, and by aligning everyone to a higher purpose.
Why not begin today?
---