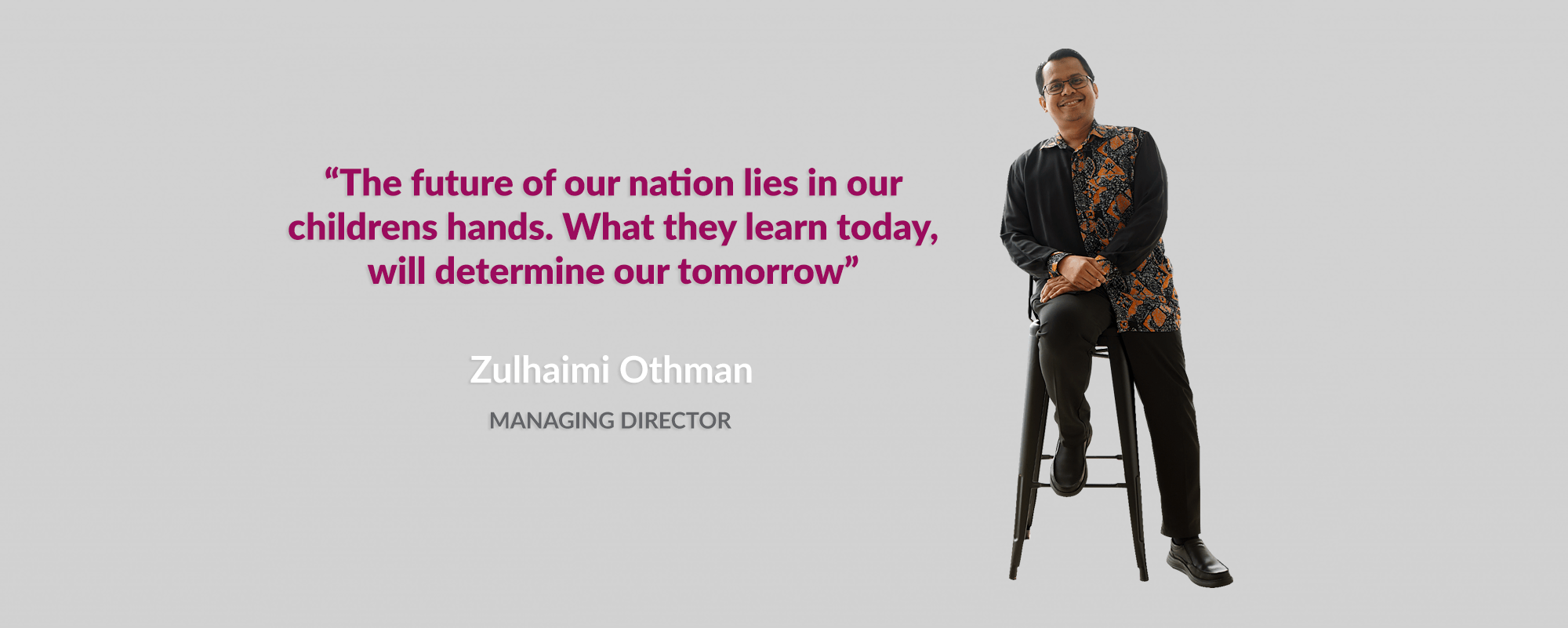 ---
---
Zulhaimi began his career with an established audit firm as an external auditor, involved in financial audit and advisory, internal audit, business risk consulting, and risk management consulting.
Prior to joining LeapEd, he was the Programme Director at a social enterprise, dedicated to education improvement efforts and impact maximisation in the local community.
During his tenure, he was seconded to Yayasan AMIR, a non-profit organisation mandated to oversee the implementation of the Trust Schools Programme (TSP). He led the overall management of the organisation, particularly the implementation of the TSP. Upon joining LeapEd Services, from 2016 till June 2018, Zulhaimi led the Education Operations Division, as the General Manager.
In July 2018, he was reassigned to lead the Corporate Services Division and, due to his extensive experience and instrumental involvement in navigating LeapEd's education transformation programmes, he was appointed as a Managing Director in March 2019.
As a result of his portfolio, Zulhaimi brings with him over 20 years of experience covering a multitude of sectors including corporate services, HR, ICT, risk management, governance, business planning and internal audit in various GLCs. Outside of work, Zulhaimi likes tennis, enjoys watching Pixar movies, and loves spending time with his wife and three sons.
---