McKinsey have their finger on the pulse of organisation change.  I rarely read an update from McKinsey that doesn't in some way make me think 'yes, that's so true'.
And so it was for one of their latest updates describing the role of agile leaders during COVID-19 and beyond.
Leaders who empower others and promote an open environment are the new norm.  Building trust through supportive relationships. Coaching, not managing. These are the leaders that employees want to work for. These are the leaders who retain their high-performing team members. These are the leaders whose teams are engaged and committed.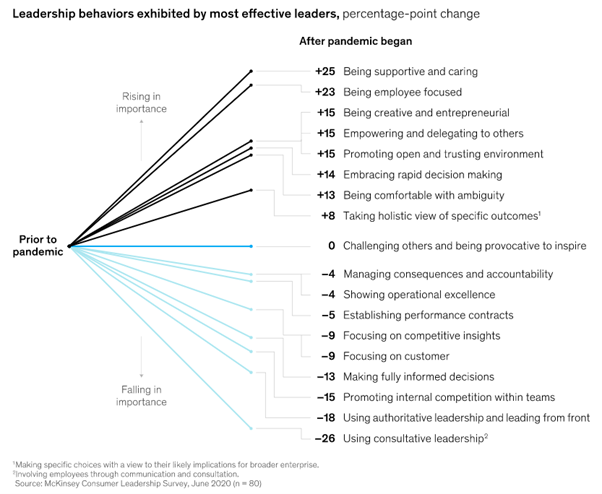 Source: https://mck.co/3nTwR9f
Taking the first step
Switching leadership styles to a focus on your team rather than a focus on their tasks has become a necessity.  Nurturing a culture of coaching conversations and focusing on your teams' growth creates empowered, engaged, and committed employees.
Through an employee-focused leadership style, teams have more opportunities to grow their skills, enhance their value to your organisation, and reach their professional goals.
This is a distinct move away from command and control or top-down leadership to an approach based on inclusion, involvement, and participation.  All of this can be achieved through an intentional focus on building organisational and individual coaching skills.
The benefits of an employee-focused coaching culture are clear:
Hard financial benefits: increased productivity and quality
Intangible benefits: improved relationships, teamwork and job satisfaction
Soft benefits: decreased stress, increased resilience, well-being and engagement
Behaviour change: better time management, faster onboarding, better decision making
4 Ways to Start Today
With all the time pressures, deadlines, meetings, distractions from emails and WhatsApp messages, employee-focused skills tend to be the first things to become deprioritised.  But with just a few minutes a day, you can begin the process of creating a coaching culture.  Try these simple steps:
Let Outlook (or any calendar) remind you: set a morning reminder to reach out to someone in your team. Arrange a 15-minute coaching conversation with them to help them unblock any of their workflows. Remember that this 15-minutes should be mostly your team member talking.  Make sure you follow up a few days later.
Make trust intentional: if you have not already seen Charles Green's Trust Quotient, take a look here. Challenge yourself to be intentional on improving the way your team perceives you. Help others to grow their trust.
Challenge your team: empower them to grow through helping them to write down their goals. Small goals.  Goals they can achieve.  But make sure the goal is on a growth trajectory.  Remember to check on their progress and to help them become aware of their self-limiting beliefs.  You can share the self-limiting beliefs quiz with them to deepen their awareness and use their results to start a conversation.
Understand your coaching strengths: We are all a work in progress with strengths and areas for development. You can use this coaching quiz to see where you should focus your attention.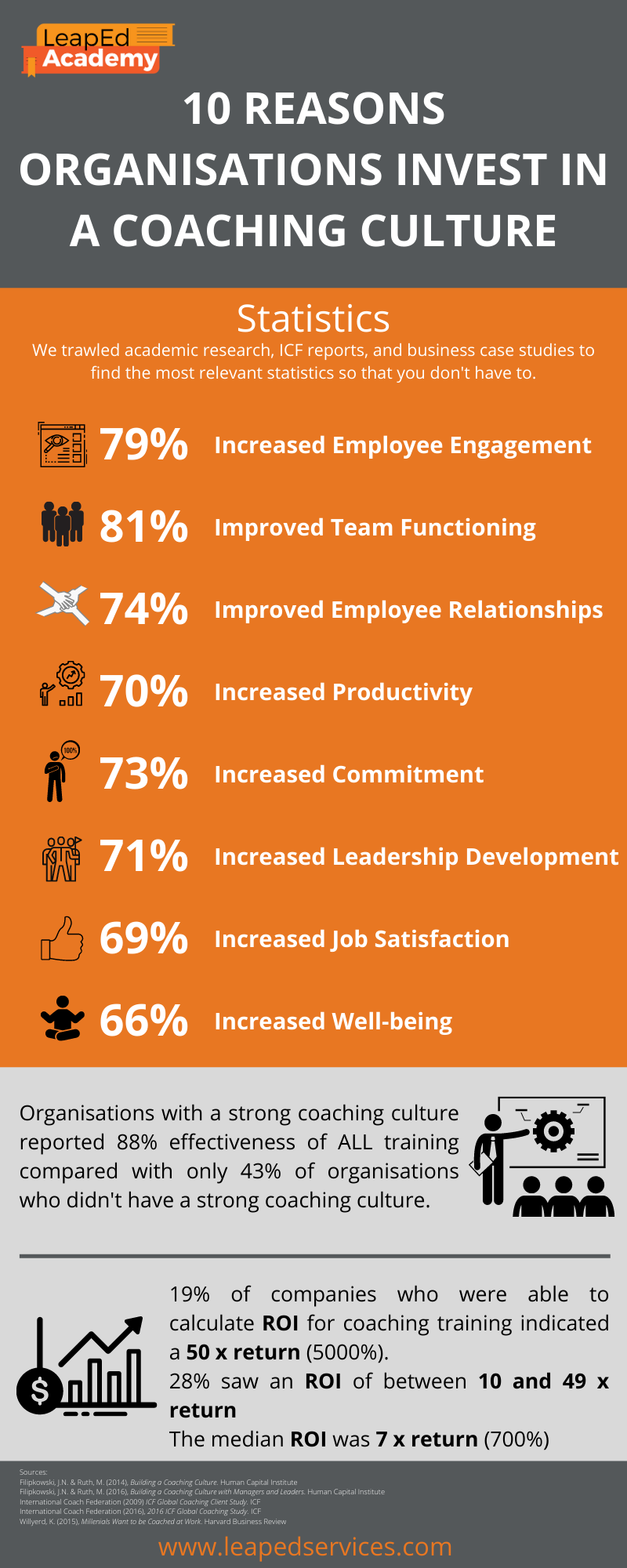 ---