---
---
Global education incorporates learning of cultures, geographies, histories, and current issue of the world's region. The opportunity for global education distinctively arises as teaching and learning is undertaken remotely on digital platforms when the pandemic hit in 2020. This allow both educators and learners to connect ideas, explore cross-cultural perspectives, and encourage analytical thinking at a wider angle.
At LeapEd, the idea of a global education platform was mooted in 2017 and  in November 2020, LeapEd Global Learning was launched with 8 pilot schools. As we grow, we are now joined by 90 schools and 85 coordinators from over 19 countries. Guest of the month, Anuja B. Tanya, 16 years old student from India, shares her experience in being a part of this global learning platform.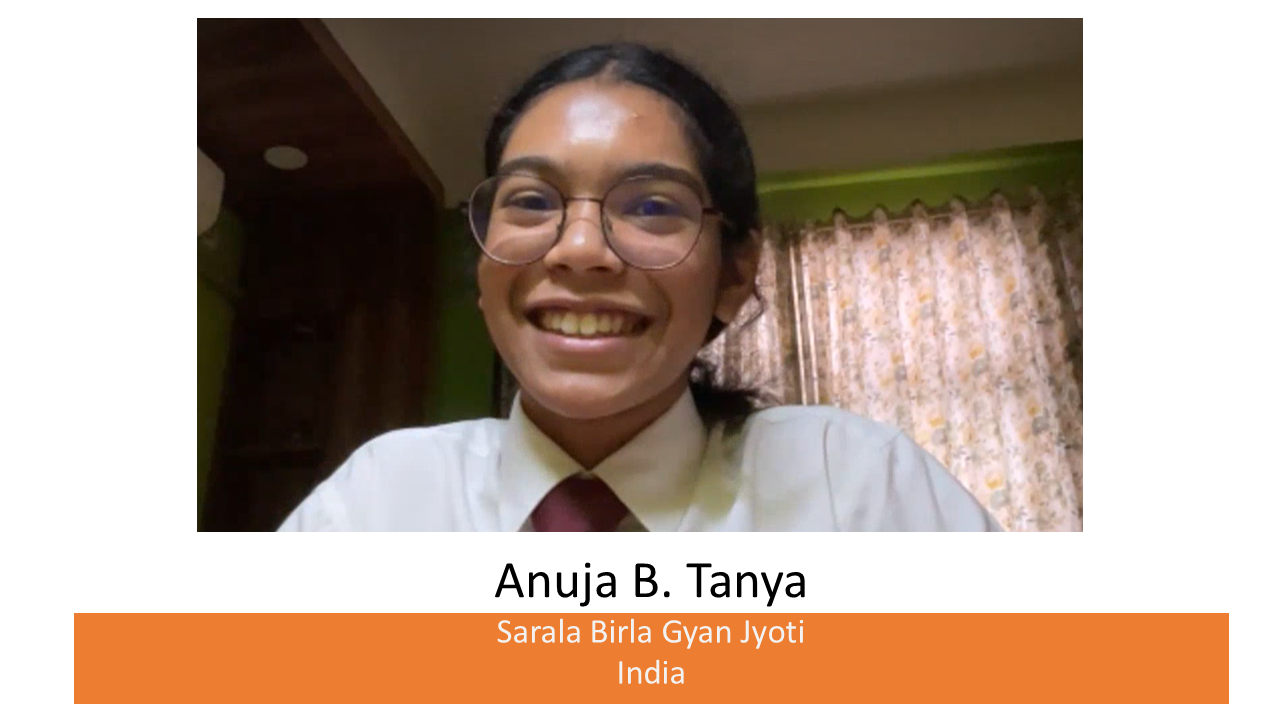 ---
How has learning been for you during these 2 years of pandemic?
At home, we do classes through online medium. It was a bit different but as we started adapting to the situation, so we manage. We have been doing great and now schools are slowly starting to open up, we are very happy to meet our friends at school. With learning online, we have to look at the screen to attend classes. If there is any confusion, we have to ask through WhatsApp chats or Zoom class. It was a bit difficult but we started managing and started adapting to it, so slowly we go on.
Do you like learning?
I enjoy learning. Learning is about gaining knowledge as well as travelling to places and learning new things.

What is your favourite subject in school?
English.
What does global learning means to you?
For me, global learning is one, incorporates learning about different cultures, geographies, histories, and current issue of the world with students and people from different parts of the world.
It also establishes a relationship among students from different part of the world. What I find beautiful about global learning, is the children or the students representing different culture and traditions. They come together to learn something similar. That is what I love very much about global learning and that is what global learning means to me.
How is it different from learning in school?
Learning in school, it only concentrates on the students in the school but when we go outside of our school, we meet more people, people from different parts of the world. So that create a difference.
Who do you think should take part in global learning?
When it comes to whom MUST take part in global learning, I say it is students because we are the future of the world, we are the leaders of the world. I believe each and every individual must be given a chance, an opportunity to take part since it is open to all. As the name suggest, global learning means to be global and what ever that benefits us (students) would benefit everyone else too, perhaps more. Therefore, I believe each and every individual must take up the concept global learning.
Why do you think it is important to be a part of global learning?
It is important because it helps us to be open minded. When we come to a global learning platform, we are free to express our views and opinions, and present our ideas. This is one aspect why I say global learning is important.
Secondly, when we come on to this global learning platform, we create relationship. We create strong bonds and relationship that is actually important for us as humans.
And thirdly, it gives us the opportunity to interact with the real world. This planet, this whole world is a dynamic place. Changes happen constantly so we have to adapt to these changes. For example, we have adapted to this COVID-19 situation. So, we need to know how the world is. Global learning helps us to see the world in a broader perspective.
Have LeapEd Global Learning made a difference to you?
Earlier, I used to take part in activities or programme held only in India, at national level. But now I am given the opportunity to come up globally.
Coming on to LeapEd Global Learning has made a vast difference for me because I am connected to many people from all over the world. It has made me view the world in a wider and positive perspective. I think this has not only been for me, I believe it is the same with other participants in the LeapEd Global Learning platform.
3 things about LeapEd Global Learning that you like so far.

OPPORTUNITY
I would say LeapEd Global Learning gives us the opportunity to present our ideas and views. We are free to express ourselves on this platform which is what I like the most.
SUPPORT
Whenever we initiate any projects, or prepare for any presentation, we are always supported through each process.
CONNECTIVITY
We have already connected to so many people from so many different parts of the world on this platform. Besides that, we learned a lot and the information we get through this platform is apt.
APPRECIATION
Another thing I like is the Coordinators from LeapEd Global Learning collects our feedback. This to me means they value our responses and opinions.
What is your ambition?
My ambition is to work for people, for the society. I want to do social work. Initially, I wanted to be an IAS (Indian Administrative Service) officer but now I think I have to go out of my country and work for the whole world. I want to be a global citizen.
---
To find out more on LeapEd Global Learning, click here