A SCHOOL UNLIKE OTHERS by Hema B
"It was a bright and sunny day in August 2017, when the boss called me into his room. I was a bit curious. We were informed of a new project, requiring a bespoke approach in Islamic Education enhancement.
The recurrent phrase ''…unlike other schools…" stuck in my mind as I travelled Kuantan with our team to do a baseline assessment of the school.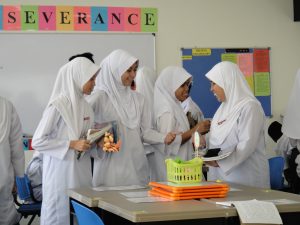 What struck us was the discipline of the staff and students. There was no graffiti; no classes were left unattended and the welcome we received from the CEO. This is the school unlike any other schools!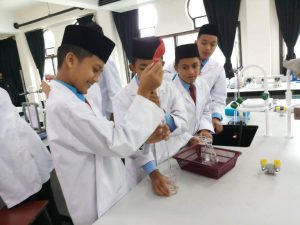 "Be honest, be sincere, don't hide anything, tell us how to improve!" were common refrains. The students were the icing on the cake. Politeness personified! Everything was routine and moved like clockwork.
Yet, they had felt a need to call us in, despite being top performers in the State and nation.
TELL US HOW WE CAN BE EVEN BETTER
They were all frank about their needs – the teachers requested pedagogy; the SLT wanted a 21st Century education, monitoring and evaluation tools; the parents clamoured for religiously empowered children and the students wanted a voice. We were overjoyed because we had what they wanted.
This was SERENDIPITY! And a new chapter in LeapEd began…"