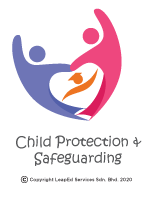 Child Protection & Safeguarding
---
We are an organisation committed to education transformation. As such, we are dedicated to upholding the safeguarding and welfare of all children and young people. Our framework is aligned to: United Nations Child Right's conventions, Malaysian government legislation, international best practices by UNICEF and the United Nations Sustainable Development Goals.
Because every child deserves a great future.

---
At LeapEd, we believe all children have the right to a safe environment.
---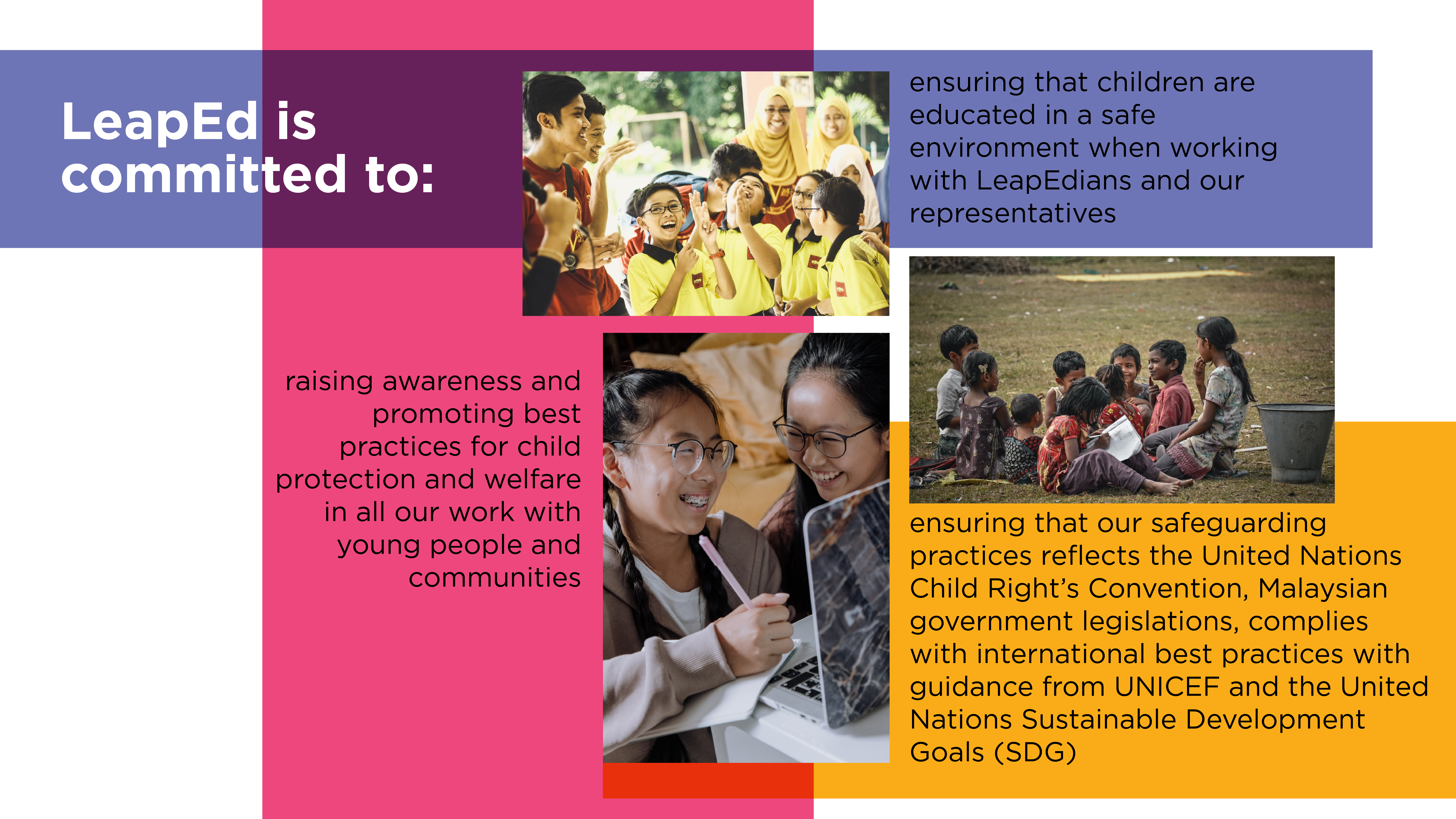 ---
Our Child Protection and Safeguarding (CP & SG) policy, guidelines and procedures guide us and our stakeholders on their roles and responsibilities: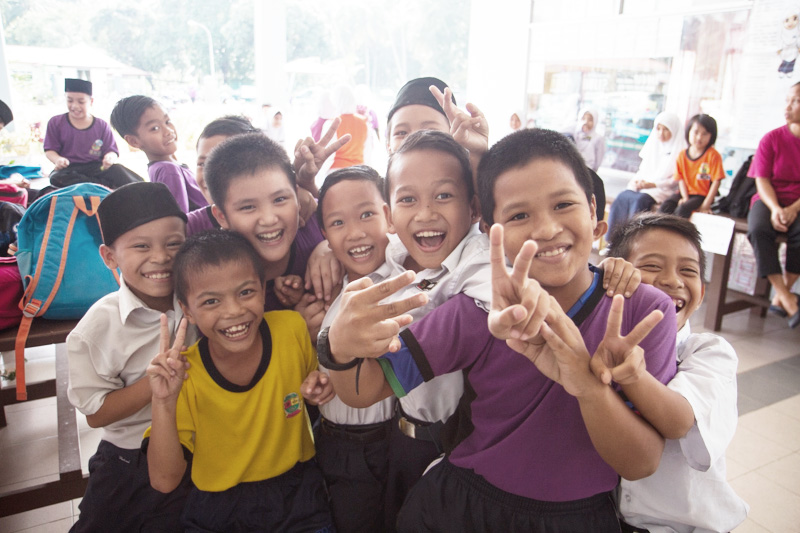 ---
Our Child Protection & Safeguarding (CP & SG) policy, guidelines and procedures promote and prioritise the safety and wellbeing of children and young people. We provide the appropriate learning opportunities to recognise, identify and respond to signs of abuse, neglect and other safeguarding concerns relating to children and young people.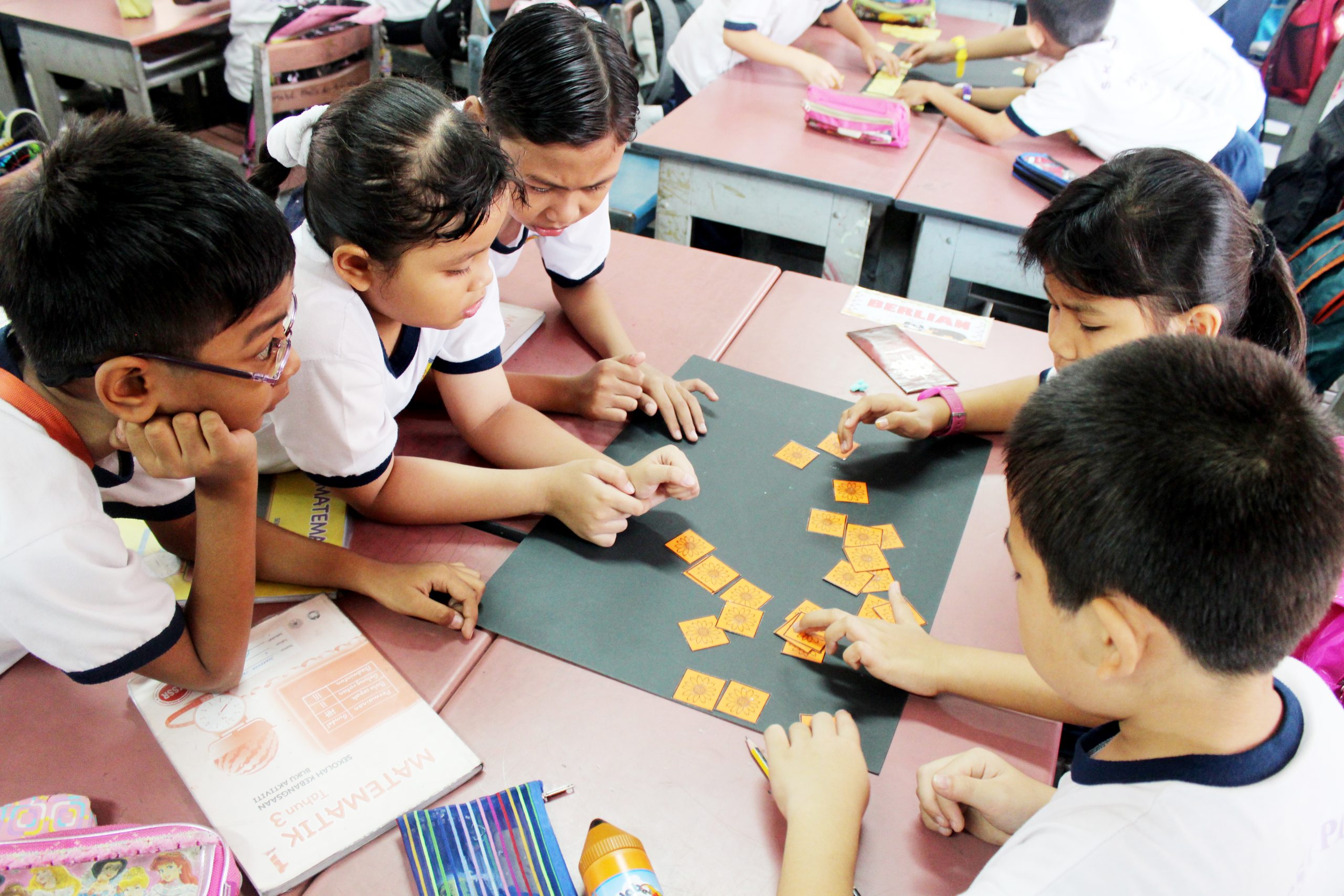 ---
Our CP and SG policies help create a child-safe organisation, promote the protection of children from abuse or exploitation. They also provide guidance and processes for handling allegations.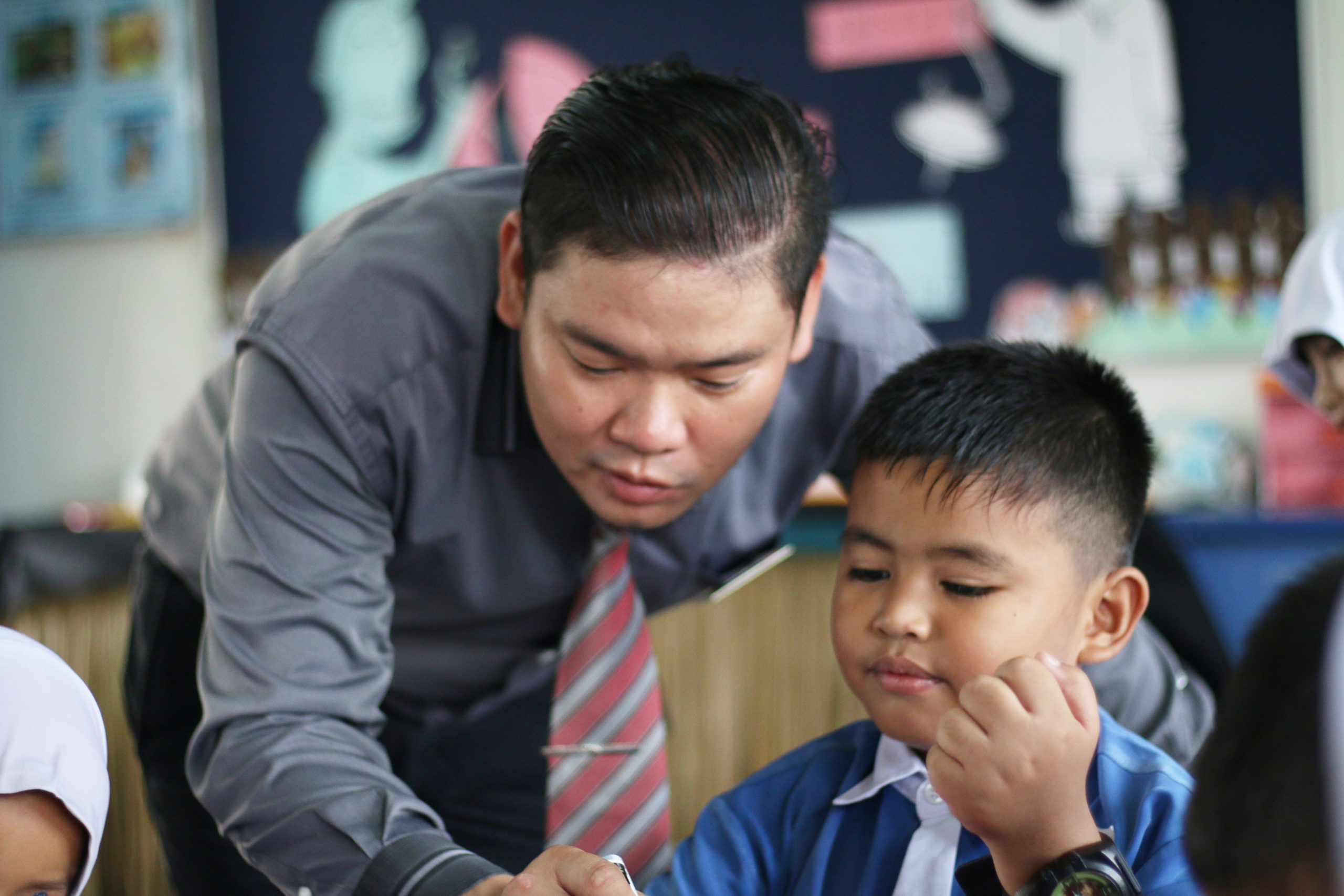 ---
Ongoing learning and collaboration with external agencies through partnerships, sharing and raising awareness in various forms from training, advocacy and external partnership.
---
---
Child Protection and Safeguarding is a culturally sensitive and difficult topic. Our decade of working in the Malaysian system, coupled with our global team of consultants, ensure that all our services provide international best practice alongside a deep working knowledge of the local system.
We know the similarities and differences between approaches from around the world, and can help schools navigate the cultural nuances of Malaysia. Our specialists could help you in these areas:
---
Here are links to the Malaysian agencies that are championing Child Protection and Safeguarding:
---
---
---
Resources & Further Reading
---
Here are some resources and further reading materials to help you understand more about Child Protection and Safeguarding Policies.
---
Interested to know more about protecting children?
---
Connect with us for consultancy and bespoke training on Child Protection and Safeguarding for your organisation.